Iran
President: Violence, terrorism condemned everywhere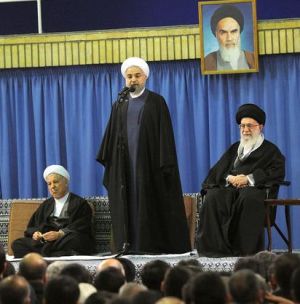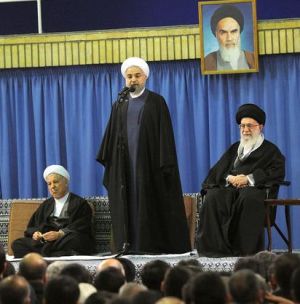 President Hassan Rouhani said that violence, terrorism and people who support them are condemned everywhere.
President: Violence, terrorism condemned everywhere
According to the report of Presidential Office website, he made the remarks in a meeting with Supreme Leader of the Islamic Revolution Ayatollah Seyed Ali Khamenei on the occasion of auspicious birthday anniversary of the Holy Prophet here on Friday.
In the meeting, country's military and civil officials, scholars participating in the 28th International Conference of the Islamic Unity in Tehran, as well as envoys from Islamic countries were present.
'We are pleased that Muslims from Iraq, Syria, Lebanon, Palestine, Pakistan and Afghanistan are resisting against terrorism, violence and extremism,' he added.
President Rouhani went on to say that Iran supports all nations who are fighting and resisting against terrorism, adding that Islam means peace and surrendering to God.
'The Holy Prophet brought us Sharia (law) and said that in a Muslim community, nothing is over law and even the prophet himself, should obey laws and move in direction of laws and he governed society with prudence, wisdom, Sharia and mercy, said the president.
Those people who commit homicide, promote violence and extremism under the name of jihad, religion and Islam are spreading Islamophobia, said President Rouhani.
The president concluded that all Muslims should listen to teachings of the Prophet on unity.