Egypt
Presidential campaign begins in Egypt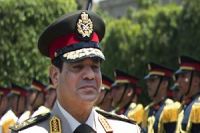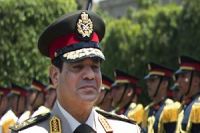 Campaigning for Egypt's presidential election has officially started, shortly after deadly bomb attacks and clashes claimed the lives of more than a dozen people in the country.
Press TV reported, the campaign opened on Saturday and is expected to end on May 23, before the presidential election is held on May 26 and 27.
On Friday, four bomb explosions in the Sinai Peninsula and the capital, Cairo, left at least five people dead. Nearly a dozen others also lost their lives in clashes between Egyptian security forces and anti-government protesters.
Former head of Egypt armed forces, Abdel Fattah el-Sisi, is thought to be the winner of the presidential vote.
Sisi declared in July 2013 that the country's first democratically elected president, Mohamed Morsi, was no longer in office.
Hamdeen Sabbahi is Sisi's only rival in the election. Sabbahi came in third in the 2012 elections that saw Morsi take office.
Egypt has launched a heavy-handed crackdown against the supporters of Morsi following his ouster last July.
Human rights groups say over 1,400 people have been killed and thousands have been sent to jail since then.
Egypt's Muslim Brotherhood has been named a terrorist organization by the military-backed interim government.
Over 1,000 Brotherhood members and supporters have been sentenced to death so far this year.