Syria
Presidential poll genuine chance to pick best man: Minister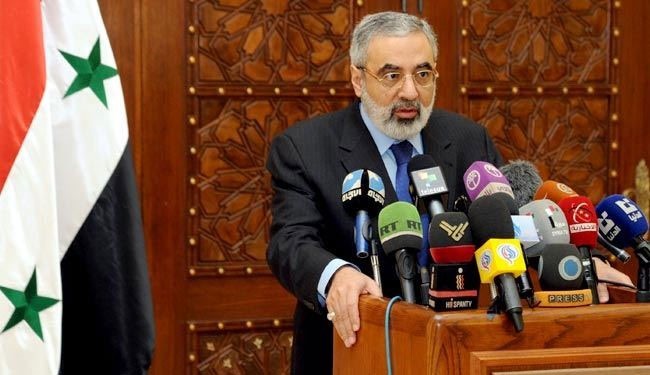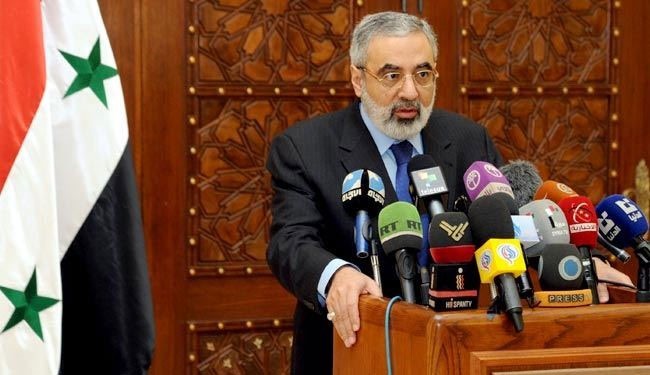 Syrian Information Minister Omran al-Zoubi has reiterated that Tuesday presidential election across the key Arab country represent a genuine opportunity for the nation to express its will by picking the presidential candidate they consider most fit.
Al-Zoubi's remarks came in a late Sunday televised interview with Syrian state TV in which he added that majority of Syrians are eager to take part in the presidential ballot since they desire the return of security and stability back to their homeland.
He further predicted that there will be a huge turnout of voters in all provinces during the country's Election Day, adding that there are observer delegations from many countries around the world that will monitor the landmark event in addition to more than 200 media outlets that are due to cover the polling process.
The Syrian minister also stressed the independence of the country's election authorities, insisting that no one can dictate his will on any citizen.
"No side can interfere in the work of the committee whether from in or outside the country," he said.
According to earlier estimates released by Syrian election authorities, nearly 16 million people are eligible to cast vote in June 3 presidential election.
The development comes amid reports that foreign-sponsored opposition forces and terrorist groups plan to disrupt the election process in the country by engaging in acts of terrorism.