Europe
Press TV online debate shows gay marriage opposition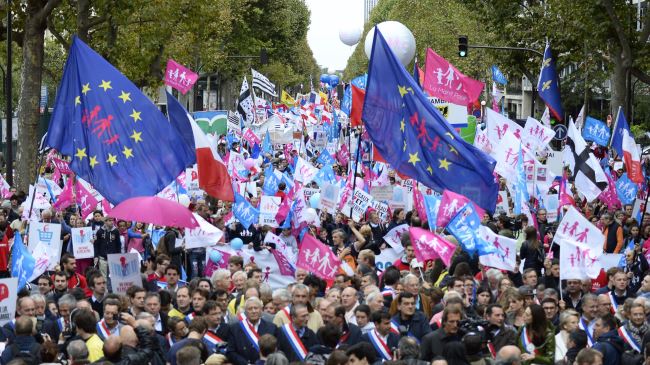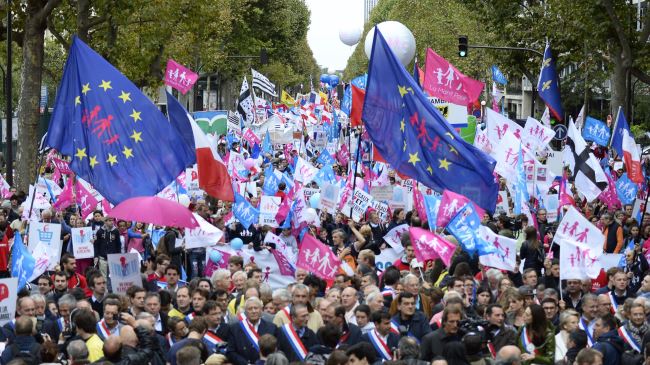 Comments posted by Press TV followers on the channel's Facebook page show that the majority of people are opposed to same-sex marriage.
Followers from across the world, who participated in a debate posed by the Press TV question: "Do you agree with same-sex marriage?," overwhelmingly expressed their opposition to the authorization of same sex marriage, saying the law will lead to the disintegration of family institution.
The followers voiced support for traditional family values and demanded the governments of the countries allowing to reconsider the impact of same-sex marriage on the society's foundation.
"God created Adam and Eve and not Adam and Steve; thus, it is disgusting to see people living such an abnormal life," a respondent said.
Another respondent posted, "God joined Adam and Eve together in holy matrimony and blessed that great institution. God created male and female. We live in a world full of temptations and those countries are the agents of Satan. Genesis 2:18-25 says it is not good for the man to be alone, l will make a helper suitable for him, so why man to man."
Gay marriages have drawn criticism from lawmakers as well as Muslim, Protestant, and Jewish communities the world over. Critics have repeatedly said gay marriage would harm the equilibrium of society and of children.
Several European states, including the Netherlands, Belgium, Denmark, Portugal, Norway, Spain, France, and Sweden have so far sanctioned same-sex marriage.
The United States government also recognizes same-sex marriage in 32 states, plus the District of Columbia, making those couples eligible for federal benefits.