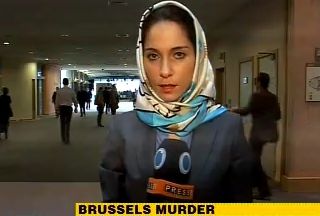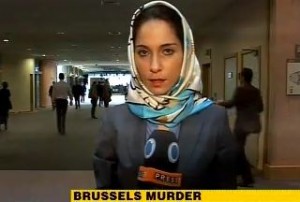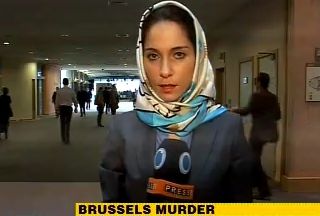 Journalist Anna Parashkevova Moya, the Press TV correspondent in Belgium, has been murdered in Brussels.
The Belgian police said Anna Moya was stabbed to death in her apartment at approximately 7:30 p.m. on Thursday, and the Bulgarian Foreign Ministry confirmed the report shortly afterwards.
After the murder, her Cuban husband, Adrian Moya, fled to Luxemburg, where he turned himself in to the police and confessed to the murder.
Anna Moya worked as a freelance journalist and held dual US and Bulgarian citizenship, the Bulgarian Foreign Ministry said on Friday.
The 29-year-old Anna Parashkevova Moya and her 34-year-old husband Adrian Moya were happily married, according to family and friends.
After graduation from Dartmouth College with a degree in sociology and Spanish, she started to work as a freelance journalist.
She later started working for the Iranian English-language television network Press TV as its foreign correspondent in Brussels.