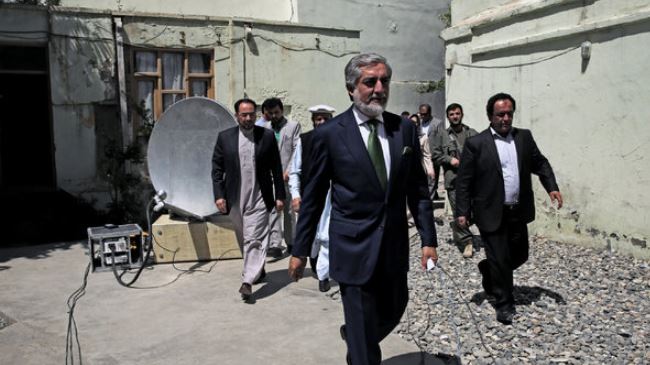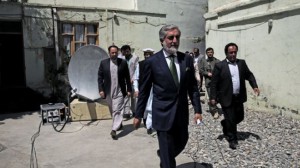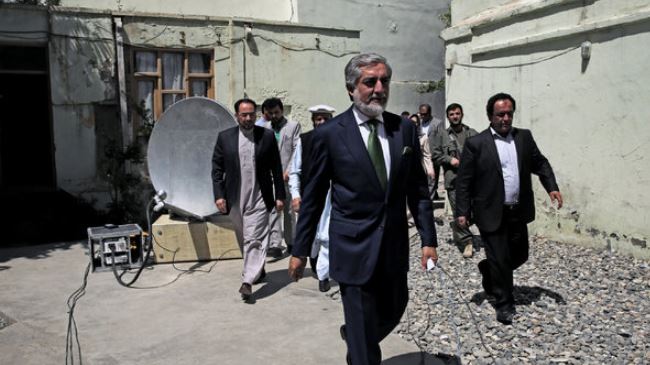 Supporters of Afghan presidential candidate Abdullah Abdullah are preparing to stage protests across the country.
Activists from Abdullah's campaign said on Saturday that his supporters planned to gather in the capital, Kabul, and other major cities.
The protests come three days after Abdullah boycotted the country's presidential election's vote-counting process, accusing the government of engineering a widespread fraud.
Similar protests were also held on June 19, with protesters chanting slogans against President Hamid Karzai and election commission authorities.
Abdullah says evidence suggests that some ballot boxes were filled with votes a day before the June 14 run-off.
The presidential candidate has even alleged that the voter turnout was higher than the number of eligible voters in several provinces.
He has accused the outgoing president, Karzai, his rival presidential candidate Ashraf Ghani and the Independent Election Commission of working together to prevent him from winning the election.
Reports on the vote counting so far show that Ghani is ahead, despite the fact that Abdullah received nearly 50 percent of votes in the election's first round back in April.
Abdullah secured 45 percent of the votes, while Ghani received 31.6 percent. The results of the second round are due to be announced on July 22. The winner will succeed Karzai, who has been in power since the US-led invasion of the country in 2001.