Iran
World News
Pro-Israeli AMIA linked to any new terrorist attack: Argentina pres.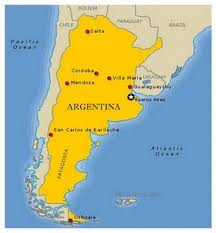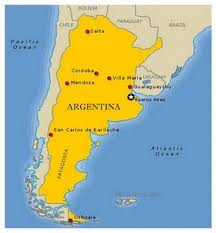 The Argentinean president has accused head of a pro-Israeli lobby in the country of being aware of a planned terrorist attack against Buenos Aires over its agreement with Tehran on the AMIA probe.
President Cristina Fernandez de Kirchner hinted on Saturday that the head of the AMIA Jewish center, Guillermo Borger, is in contact with a foreign espionage agency that knows of a new terror attack planned against Argentina.
Kirchner made the remarks in response to Borger claiming that the Argentina-Iran agreement to set up a committee to investigate the 1994 bombing of the center "will allow a third bombing in Argentina."
Fernandez Tweeted, "If there was an attack planned related to the agreement with Iran, who is the mastermind and the material author?"
A member of the Buenos Aires Jewish community says Kirchner's comments seemed to accuse Borger of being in contact with foreign spy agencies which are supplying him with information.
On January 27, Iran's Foreign Minister and his Argentinean counterpart Hector Timerman signed an memorandum of understanding for the two countries to shed light on the 1994 bombing of the AMIA building in Buenos Aires that killed 85 people.
The Israeli regime reacted angrily to the deal a day after it was signed. "We are stunned by this news item and we will want to receive from the Argentine government a complete picture as to what was agreed upon because this entire affair affects Israel directly," Israeli Foreign Ministry spokesperson, Yigal Palmor, said on January 28.
In a statement on January 30, however, the Argentinean Foreign Ministry said Israel's demand for explanation over the agreement, described by Argentinean President Fernandez as "historic," was an "improper action that is strongly rejected."
Under intense political pressure from the US and Israel, Argentina had formally accused Iran of having carried out the bomb attack. The Islamic Republic has categorically denied any involvement in the terrorist bombing.