Palestine
Pro-Palestinian protesters, police clash in Indian Kashmir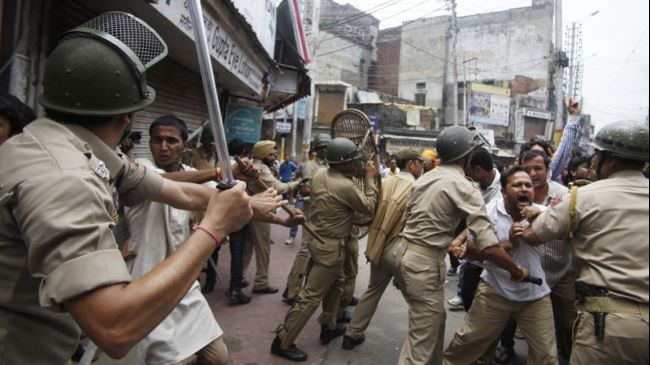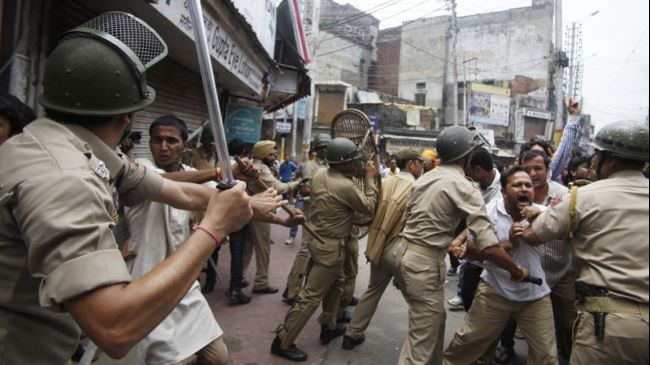 Pro-Palestinian protesters have clashed with Indian security forces in the disputed Himalayan region of Kashmir during a rally in condemnation of Israel's relentless military strikes against Palestinians in the besieged Gaza Strip, Press TV reports.
On Tuesday, thousands of demonstrators took to the streets in Srinagar, the main city of Indian-administered Kashmir, after the Eid al-Fitr prayers, marking the end of the fasting month of Ramadan, to express their outrage over the massacre of Palestinian people, including women and children.
"Whatever happens in Palestine is a matter of concern and worry for us. We want the Muslim countries to come forward and stand together against these fascists and reject them so that we … [would be] able to stop this ongoing oppression," Abdul Rahman Bhat, a protester, said.
Angry protesters set fire to the Indian and American flags, calling for an immediate halt to the Israeli aggression.
Police fired tear gas to disperse the anti-Israel protesters.
Similar rallies were reported in the towns of Baramulla, Sopore, situated about 55 kilometers (34 miles) northwest of Srinagar and Anantnag, where stone-throwing youths clashed and security personnel.
Since July 8, Israeli warplanes have been pounding numerous sites in the Gaza Strip, demolishing houses and burying families in the rubble. Israeli forces also began a ground offensive against the impoverished Palestinian land on July 17.
More than 1,100 Palestinians have been killed so far in the Israeli attacks, and nearly 6,500 others injured.
Israel has rejected a recent call by the United Nations for a ceasefire, which the Palestinian resistance movement of Hamas had endorsed.