Europe
Pro-Russians attack state buildings in Ukraine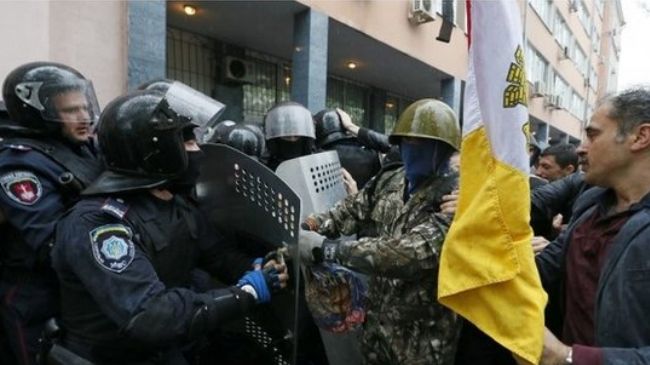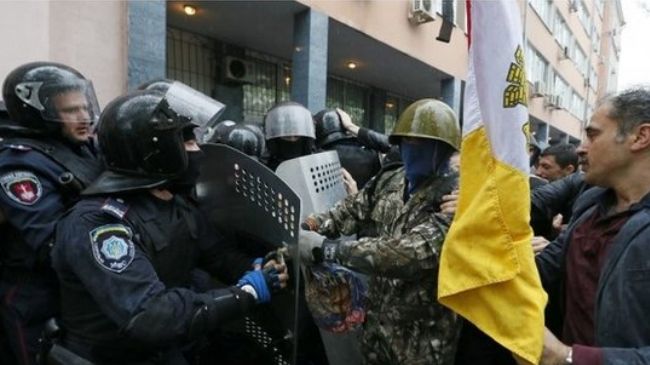 Pro-Russian protesters have attacked government buildings in at least two Ukrainian cities.
Hundreds of people who say belong to the People's Republic of Donetsk have seized the city's military prosecutor's office on Sunday.
Protesters have already brought several other state institutions under their control in the eastern city.
Pro-Russian protesters also attacked the police headquarters in the southern port city of Odessa, demanding the release of anti-government activists.
The activists were arrested following the deadly clashes and fire on May 2, which led to the death of dozens of people in the city.
Meanwhile, the Ukrainian army has cut off the main road to the eastern city of Slavyansk, conducting a major operation there to clear the area from what it calls Russian-backed armed "terrorists."
Eyewitnesses said they saw seven Ukrainian armoured vehicles setting up a checkpoint blocking the route to the regional capital Donetsk.
"The town is completely surrounded," Stella Khorosheva, the spokesperson of the Pro-Russian activists told AFP.
On Friday, May 2, nearly 70 people were killed and hundreds of others injured after the Ukrainian forces launched a military operation against pro-Russia protesters.
Among those killed there were nearly 40 people, who died in Odessa after a trade union building, where pro-Russia activists had taken shelter, was set ablaze.
Ukraine's National Security and Defense Council chief Andriy Parubiy, however, said on Sunday that the offensive will be extended to every town or city which is under the control of anti-government activists.