World News
Pro-Russians tighten control over Ukraine's coastal town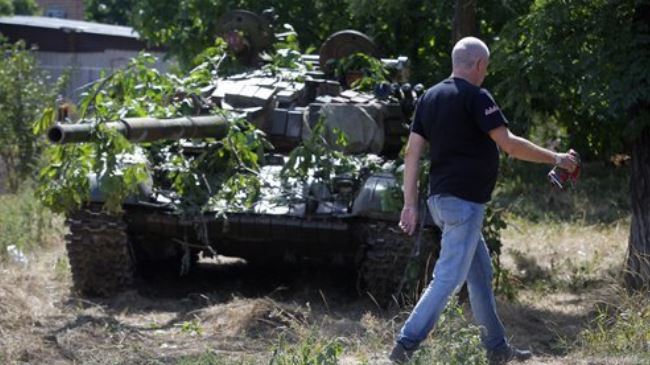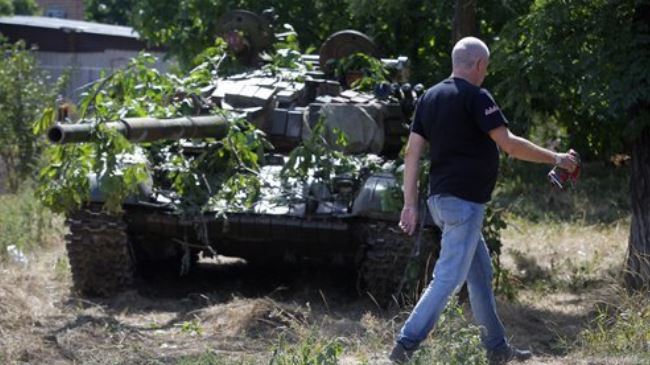 Pro-Russia forces in southeastern Ukraine say they have tightened control over the strategic coastal town of Novoazovsk.
The Novoazovsk mayor said pro-Russia forces entered the southeastern town with dozens of tanks and armored vehicles on Wednesday after three days of heavy shelling in the area.
The takeover of Novoazovsk is seen as a major victory for pro-Moscow fighters in eastern Ukraine. The key resort town on the Azov Sea lies along the road linking Russia to Ukraine's port city of Mariupol and onto Crimea, which rejoined Russia in a popular referendum in March.
The news comes a day after the government in Kiev accused Moscow of sending Russian troops and tanks to back its supporters in the town.
On Friday, Dmitry Peskov, spokesperson for Russian President Vladimir Putin, denied the allegations, saying regular Russian troops are not fighting alongside pro-Russia forces in eastern Ukraine.
Our "reaction can only be full disagreement," Peskov said, adding, "We have already denied these reports many times."
The pro-Russians say their next push will be toward Mariupol.
Pro-Moscow fighters have also released a video of four Ukrainian army soldiers and a militant from pro-government Azov Battalion who are held captive in Novoazovsk.
Meanwhile, a number of Ukrainian soldiers are reportedly trapped outside the town of Ilovaysk, some 50 kilometers east of Donetsk.
Pro-Russia forces say they will let the troops go only if they lay down their arms and pledge not to use them against the people of the east.
Fighting between Kiev troops and pro-Russians has apparently intensified following an August 26 meeting between President Putin and Ukrainian President Petro Poroshenko to de-escalate the Ukraine crisis.