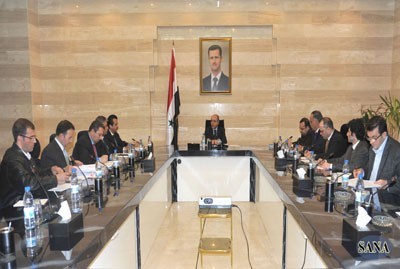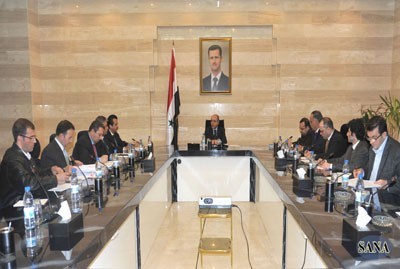 The committee tasked with supervising the return of Syrian citizens who were forced to leave their homes and villages under the current circumstances held its first meeting on Wednesday.
The meeting, chaired by Minister of State for Red Crescent Affairs Joseph Sweid, focused on the necessary logistic and administrative measures to ensure a safe return for displaced Syrians to the homeland.
Procedures to facilitate the displaced people's entry through border crossings and the necessity to provide them proper accommodations and meet their daily life needs were also discussed in the meeting.
Head of the Committee, Minister Sweid, said that work teams from the Syrian Arab Red Crescent were formed to communicate with the Syrian families in the neighboring countries to inform them of the measures have been taken to ensure their safe return and meet their needs.
He added that a mechanism for communication between the committee and citizens who want to return will be announced soon.