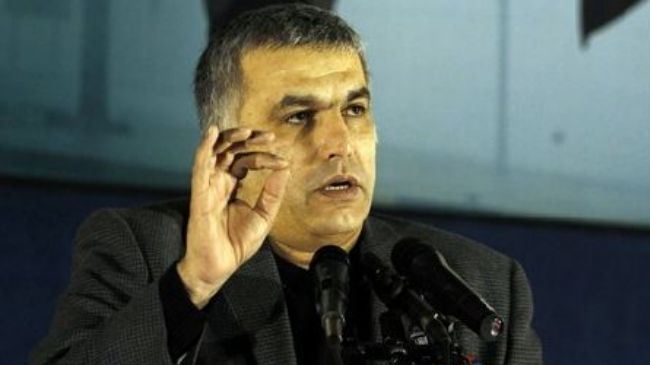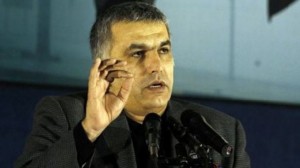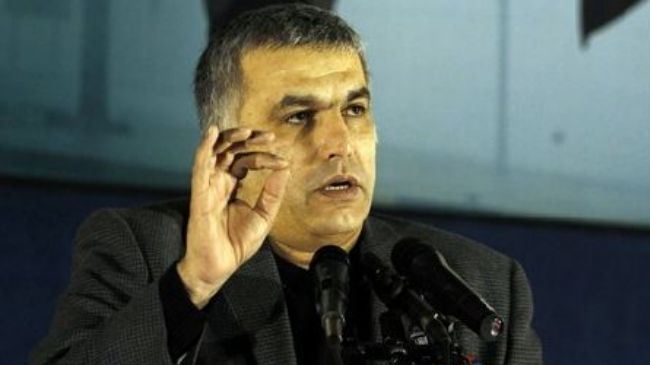 Prominent Bahraini human rights activist, Nabeel Rajab, has called on the international community to punish Manama over its rights abuses.
The Bahraini regime has become a "dictatorship" and the situation in the country has worsened over the past couple of years, Rajab said during a meeting in Geneva on Wednesday.
"Many…measures have been taken and turned the system into a dictatorship," he said, adding, "I…urge all civilized nations to take action against my country…regardless of the business relationships they have with my country."
He also noted that between 3,000 and 4,000 political prisoners are kept in the jails of a country having about 700,000 inhabitants.
The human rights activist called on Western countries to take a tougher position against Manama.
Other Western countries "should take stronger positions" against Bahrain, he said.
Rajab was released from prison on May 24 after serving a two-year jail term for his role in pro-democracy protests.
He has led numerous demonstrations, and is a strong critic of the Al Khalifa regime for its crackdown on political dissent.
The activist is also critical of the US role in crushing Bahrain's protests.
The Bahraini regime has imprisoned thousands of people for their participation in the popular uprising that began in early 2011.
Scores of people have been killed and hundreds of others injured and arrested in the Manama regime's crackdown on peaceful demonstrations.