Hassan Nasrallah
Leaders of Ummah
Lebanon
Middle East
Prominent Researcher Discloses Suspicious Moves in Anti-Nasrallah Hashtags in Twitter
Researcher Mark Owen Jones published an analysis that displays clear inauthentic activity surrounding the Twitter hashtags which attempt to demonize Hezbollah Chief Seyed Hassan Nasrallah during the recent protests in Lebanon.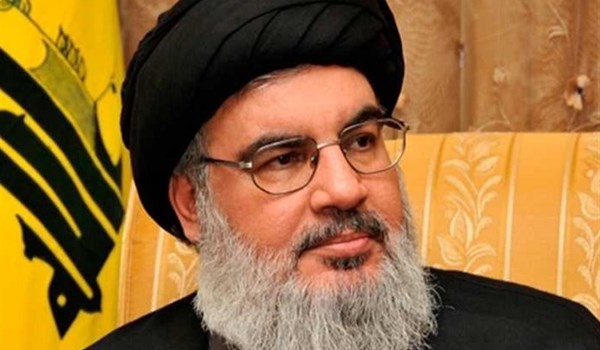 "Regarding Lebanon protests, yesterday I looked at suspected influence campaigns promoting [demonization of] Hassan Nasrallah. A few got in touch suggesting I look at a couple of hashtags criticizing him – namely نصرالله واحد منن (Nasrallah is one of them) and حل عنا انت وسلاحک (Nasrallah! distance from us you and your weapon). I analyzed around 6,500 tweets from around 4,494 unique accounts. There were a few things I found quite striking," Owen Jones wrote on his twitter page on October 21.
"Firstly, the spike in accounts created in September 2019, which was obviously before the escalation of protests in Lebanon. Again this might not be unusual for suspicious accounts, which will become active when required and high suspension rates means usually they are 'newer'. The 180 accounts created in September 2019 compares to around the 31 per month average – a large difference," he added.
"A brief locational analysis of the tweets also suggested that most of the accounts are based in Saudi. Now this is user-reported location so must be taken with a grain of salt. Around 35% of the 2,297 accounts with location data were from Saudi. While Saudi Arabia has the highest Twitter population in the world, I usually see this kind of turnout on hashtags criticizing Iran, the Houthis, or indeed-anything perceived as Iran-connected such as Hezbollah," Owen Jones wrote.
"Some of the almost brand-new accounts created in Sept/Oct 2019 are very spammy. A couple of them, which retweet a lot of Saudi loyalist accounts, have as many as 10,000+ tweets, despite only being a month and a half old. That's a helluva lot. So I would certainly say there is some sort of Twitter campaign afoot to demonize Nasrallah. This shouldn't be surprising, as 'Saudi' (if it indeed is Saudi – although it probably is a Saudi entity), will use any opportunity to criticize someone like Nasrallah," he concluded.