Iran
Middle East
Promotion of regional cooperation with neighbors Iran's top foreign policy priority: President Raeisi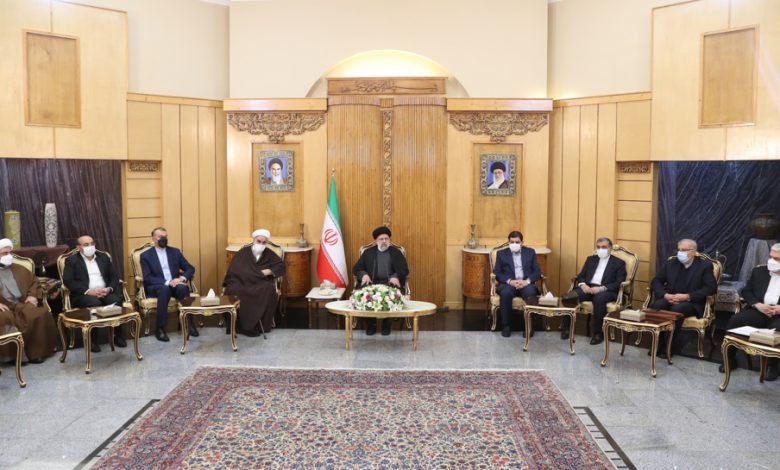 Iran's President Ebrahim Raeisi says the promotion of cooperation with neighboring and regional countries is a priority of the Islamic Republic's foreign policy, adding that such interactions can play a "very effective" role in expanding economic relations.
Heading a high-ranking delegation, Raeisi arrived in Turkmenistan's capital of Ashgabat on Saturday evening to attend the 15th Summit of the Economic Cooperation Organization (ECO).
He was officially welcomed by his Turkmen counterpart Gurbanguly Berdimuhamedow.
Speaking before leaving Tehran for Ashgabat, Raeisi said the visit is taking place at the invitation of his Turkmen counterpart.
"[Our] participation in the summit of the Economic Cooperation Organization can be effective in developing regional cooperation and also strengthening bilateral relations with neighboring countries," he added.
He noted that during the summit participants would make decisions to boost cooperation in the future, saying, "We believe that the improvement of cooperation and economic ties will be beneficial to regional countries."
The president stated that Iran has always devised plans to pursue as a priority the policy of expanding relations with its neighbors.
Raeisi noted that he would hold talks with his Turkmenistan's counterpart and authorities as well as officials of the participating countries during his stay in Ashgabat.
"Iran and Turkmenistan have neighborly relations and we will discuss important issues such as gas, transit and trade exchanges," he said.
In a meeting with ECO Secretary General Khusrav Noziri in Tehran on Tuesday, Raeisi said the ECO member states enjoy great capacities that can bring about economic prosperity in the region, calling for efforts to remove the stumbling blocks to closer ties within the Asian politico-economic bloc.
"Any kind of obstacle and problem on the path of developing cooperation must be removed so that economic exchanges and interactions among ECO member countries will reach a higher and superior level," he added.