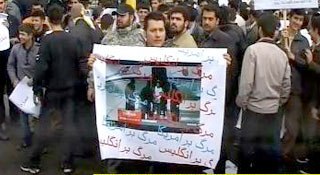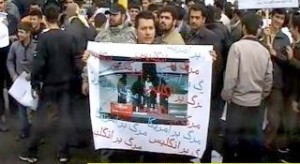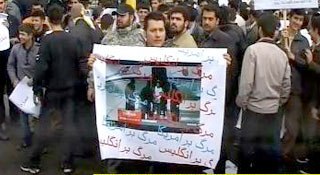 Dozens of Iranians gathered in front of the Norwegian Embassy in Tehran on Monday to protest against Oslo's interventionist policies in regard to Iran's internal affairs.
The protesters shouted the slogans 'Down with the US' and 'Down with hypocrites.'
The protesters also issued a statement asking Oslo to stop insulting the sanctities of Islam.
They demanded that Norway condemn the publication of anti-Islamic cartoons and cease its support for anti-Iranian terrorist groups.
Iran has criticized Norway for allowing the reprinting of blasphemous cartoons of the Prophet Mohammad (PBUH) in the country's Aftenposten newspaper.
Aftenposten reprinted blasphemous caricatures drawn by Danish cartoonist Kurt Westergaard, which were first published by Jyllands-Posten in 2005.
The protesters also urged the Iranian parliament to downgrade the country's relations with Norway.