Bahrain
Protester wounded in fresh Bahrain anti-regime demo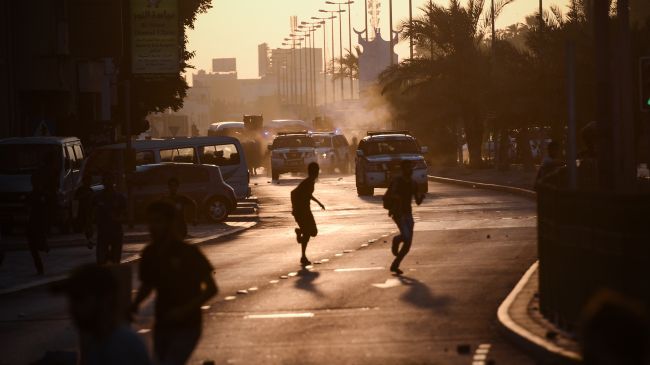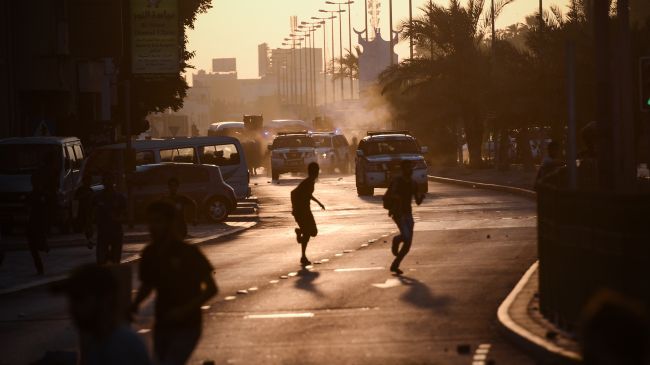 A Bahraini man has sustained severe injuries when regime forces attacked protesters chanting slogans against the ruling Al Khalifa dynasty after the funeral of a prisoner.
On Saturday, Bahraini riot police fired shots and used tear gas to disperse hundreds of anti-regime protesters marching in the village of Sanabis, west of Manama, after the funeral of Yussef al-Nashmi, who died the day after being detained by Bahraini authorities since August 17.
Regime forces clashed with the demonstrators, reportedly making a number of arrests and injuring several others. A protester, identified as Abdullah Yassin, was hit by shotgun pellets and was taken to hospital, where he is reported to be in critical condition.
Also on Saturday, a funeral was held for Nashmi in Jidd Hafs, a western suburb of the capital Manama. Demonstrators tried to reach the capital's Pearl Square following the funeral, chanting slogans against the Al Khalifa regime.
"The people want the downfall of the regime," the protesters shouted.
Bahraini police used sound grenades and tear gas to disperse the demonstrators.
The Bahraini uprising began in mid-February 2011. Protesters initially called for political reforms and a constitutional monarchy, a demand that later changed to an outright call for the ouster of the ruling Al Khalifa family following its brutal crackdown on popular protests.
Scores have been killed, many of them under torture while in custody, and thousands more have been detained since the popular uprising began in the Persian Gulf kingdom.
Physicians for Human Rights say doctors and nurses have been detained, tortured, or disappeared because they had "evidence of atrocities committed by the authorities, security forces, and riot police" in the crackdown on anti-regime protesters.