Iraq
Protesters clash with police forces in Baghdad, other Iraqi cities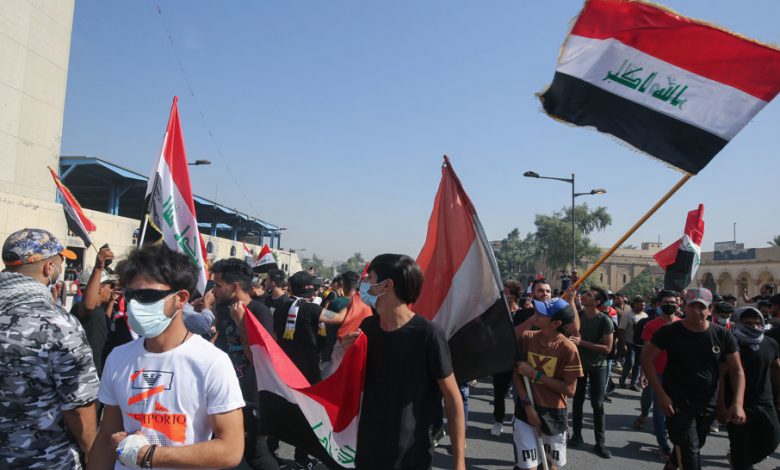 Iraqi protesters have clashed with security forces as people took to the streets of the capital, Baghdad, and other cities, including the southern port city of Basra.
Police forces dispersed around 500 protesters, who had been throwing rocks in Basra, on Sunday by firing into the air.
Meanwhile, brief clashes erupted in Baghdad between security forces and a few hundred young people who returned to Tahrir Square on Sunday for a flash protest.
On Saturday, security forces cleared out sit-in tents from Tahrir Square and opened the previously blocked off roads.
The government said al-Jamhuriya Bridge, which connects the square with the heavily fortified Green Zone housing some of the main government offices and foreign diplomatic missions, had been opened for the first time since it had been shut at the beginning of protests in October last year.
Some of the demonstrators had welcomed the clearing of the camp, saying it had been infiltrated by elements attempting to undermine the protests with violence and disruption.
A protest also took place in Nasiriyah against unemployment and poor public services. The demonstrators torched tires on a main highway in the southern city.
Dozens of people also staged a protest in the town of Kut, and demanded justice for those killed in demonstrations over the past year.
A similar demonstration took place in the city of Hilla.
The first anniversary of anti-government demonstrations that erupted in October 2019 was marked last week by hundreds rather than an anticipated thousands taking to the streets of Baghdad.