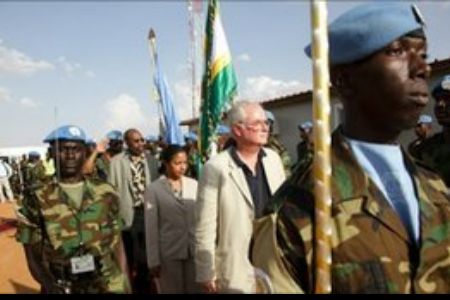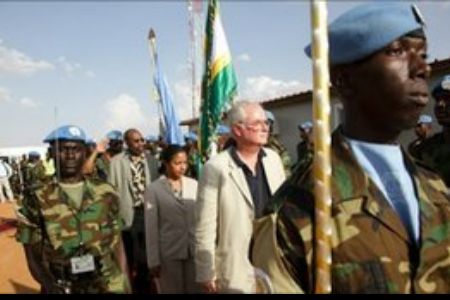 Hundreds of people in Sudan have protested against a visit by United Nations Security Council ambassadors to their country.
Supporters of the Sudanese government briefly stopped UN envoys from leaving an airport in north Darfur.
The ambassadors say they came to make sure that planned referendums in south Sudan and the smaller region of Abyei are conducted on time.
The two regions are widely expected to vote to split up Africa's largest nation on January 9.
The referendum is part of a 2005 peace accord that ended a two-decade civil war.
Many countries fear that a new conflict in Sudan may break out following the referendum..
Washington's UN ambassador Susan Rice was among the envoys that were at the heart of the ordeal.
She says the US and other members of the UN Security Council support the referendum in Sudan.