Africa
Protesters pelt Tunisian president, parliament speaker in Sidi Bouzid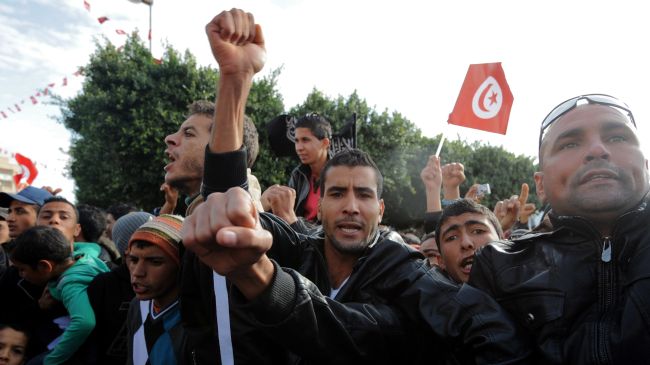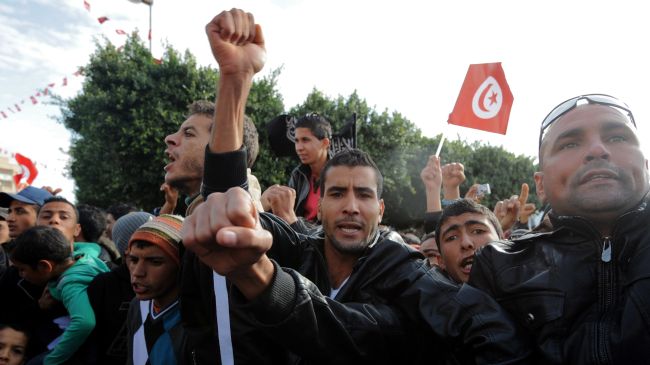 Tunisian demonstrators have hurled stones at President Moncef Marzouki and Parliament Speaker Mustapha Ben Ja'afar in the town of Sidi Bouzid, considered the birthplace of the 2011 revolution in Tunisia.
On Monday, protesters who gathered near the main square of the central town to mark the anniversary of the revolution threw stones at the two senior officials following their speech.
Demonstrators also shouted slogans such as, "The people want the fall of the government." Security forces tried to disperse the protesters.
After the incident the Tunisian president issued a statement, saying, "I understand this legitimate anger. But the government has diagnosed the problem. In six months, a stable government will be in place and will provide the remedy to heal the country's problems."
"For the first time, we have a government which is not stealing from the people," Marzouki stated.
The revolution in Tunisia brought an end to the 23-year-old dictatorship of former President Zine El Abidine Ben Ali in January 2011. Since then, the country has been grappling with high rates of poverty and youth unemployment.