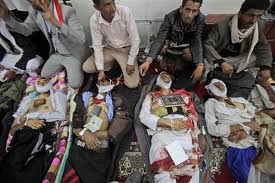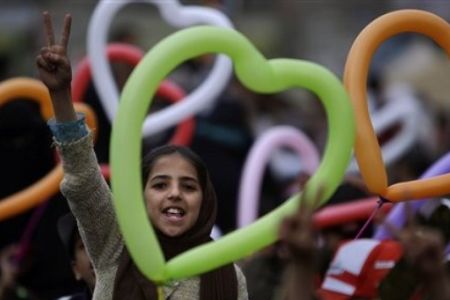 Anti-government protesters have once again taken to the streets of Sana'a, demanding the ouster of Yemeni President Ali Abdullah Saleh.
The protesters, who have been camping in Change Square near Sana'a University since mid-February to demand the ouster of the regime, gathered there on Saturday, Reuters reported.
President Saleh has so far rejected calls to step down, saying he's ready to cede power only to what he calls "safe hands."
"The legitimate authority is firm and steadfast in face of challenges, and we shall not allow a small minority to overcome the majority of the Yemeni people," Saleh said to tribal chiefs on Saturday.
His party — the General People's Congress — also rejected the demands for Saleh's resignation as unacceptable.
Meanwhile, some reports say a deal on the transition of power has been offered by Saleh's government to opposition groups. The deal reportedly calls for parliamentary and presidential elections and a new constitution but keeps the president in power till the end of this year.
Since the beginning of anti-Saleh demonstrations, nearly 100 protesters have been killed and many others injured during clashes with security forces and supporters of Saleh.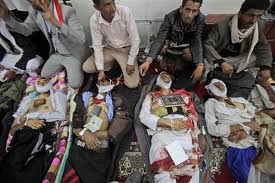 Last week saw the worst of the violence when the president ordered snipers to fire on peaceful protesters, killing 52 people. The massacre has sparked the resignation of a number of ministers and high-ranking officials, who later joined the protesters.