India
Protesters slam execution of a Kashmiri separatist by India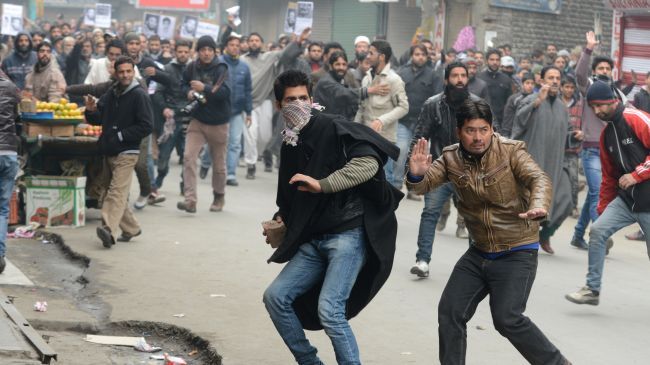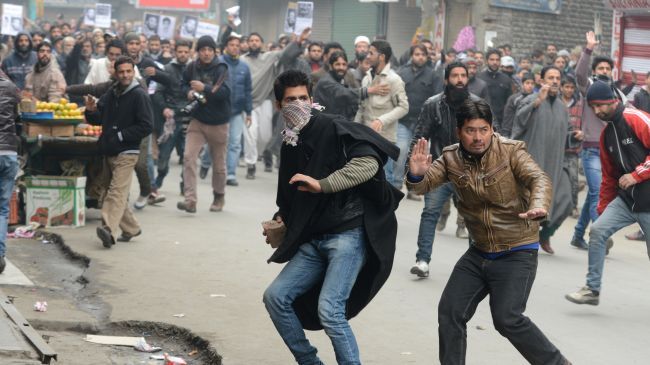 Hundreds have staged a protest in Pakistani Kashmir to voice their outrage at the execution of a Kashmiri separatist by India.
Protesters gathered in Muzaffarabad on Saturday, burning the Indian flag and chanting slogans such as "down with India," "down with India's farce democracy," and "we will continue Guru's mission" to condemn the execution.
Earlier in the day, Mohammed Afzal Guru was hanged in a prison near New Delhi on charges of involvement in a deadly attack on the Indian parliament in 2001.
The protest gathering was organized by Pasban-e-Hurriyat, an organization representing Kashmiris who migrated to Pakistani Kashmir from the Indian-administered part of the region.
Uzair Ahmad Ghazali, head of Hurriyat, has also censured the execution, announcing that his supporters will hold a sit-in in front of the United Nations office in Muzaffarabad on Monday.
Similar protests were also held in the city of Baramulla in Indian-administered Kashmir despite a curfew imposed by Indian security forces in some parts of the region earlier on Saturday.
The local administration of Pakistani Kashmir has declared three days of mourning across the region to mark Guru's execution.
"The state's flag will fly half-mast during the mourning, which started from today," said Murtaza Durrani, an administration adviser.
Durrani went on to say, "courts in India are not free and independent," adding, "Nobody should expect any justice from those courts."
On December 13, 2001, five gunmen stormed the parliament complex in New Delhi. However, all were shot dead before entering the legislative chamber. Ten other people, mostly security guards, were also killed.
Guru's hanging follows the execution of the lone surviving gunman from the 2008 Mumbai attacks, Pakistani-born Mohammed Ajmal Kasab, who was executed on November 21 last year.