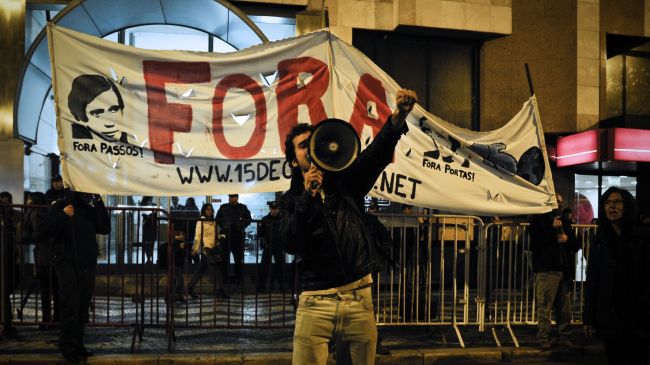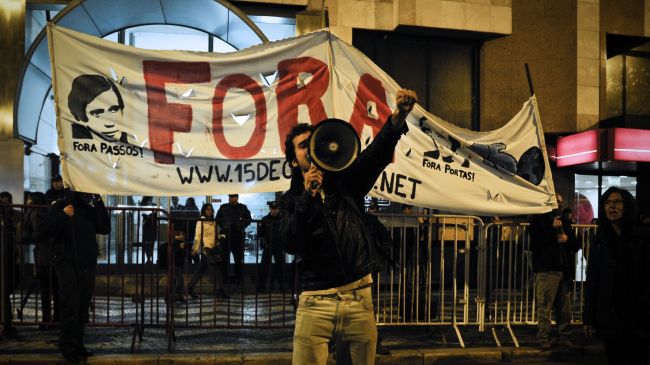 Protesters have gathered in front of the International Monetary Fund (IMF) headquarters in the capital Lisbon to protest against IMF's demand of more spending cuts and tougher austerity measures in the country.
On Wednesday, the demonstrators shouted slogans such as "IMF, get out of Portugal" during the protest rally, which was organized by a group called October 15, Xinhua reported.
On Saturday, thousands of Portuguese teachers marched through Lisbon to voice their opposition to the government's austerity program and cuts in the education system.
The government has said that the cuts will help Portugal meet the conditions imposed by its creditors, the European Central Bank, the IMF, and the European Union, which are keeping an eye on Portugal's implementation of spending cuts and reforms required in return for the 78-billion-euro ($102 billion) rescue package the country received in 2011.
Portugal, which is heading for a third straight year of economic recession, has a jobless rate of 16.3 percent.