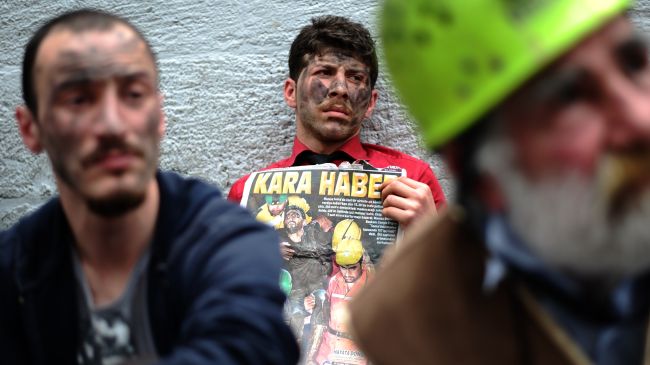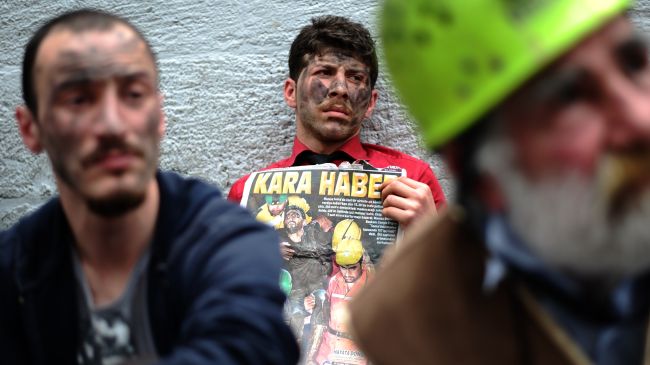 Turkish police forces have used tear gas and water cannon against hundreds of people protesting a deadly mine explosion, as public anger continues to grow in the country over the incident.
The clashes took place on Wednesday as some 800 protesters, including university students, were marching toward the country's Energy Ministry in Ankara.
This comes as Turkish Prime Minister Recep Tayyip Erdogan arrived at the site of the mining disaster in western province of Manisa's Soma town, which left at least 238 mine workers dead and more than 120 others missing.
Also, in the Turkish city, Istanbul, a number of protesters gathered at Taksim subway station in solidarity with the mine victims.
Erdogan issued a statement earlier in the day, announcing three days of national mourning over the deadly incident.
The explosion at the coal mine, which occurred at around 3:30 p.m. local time (1230 GMT) on May 13, is said to have been caused by an electrical fault.
Allegations of negligence against the Turkish government over safety conditions have escalated as an electrical fault at the mine the day before caused a collapse.
Local reports say there were at least 580 people trapped in the mine at the time of the deadly blast.
Lignite coal mining is a major industry in Turkey's Soma. A similar incident in 1992 marked the country's worst mining disaster in which 270 miners were killed near Zonguldak, on the Black Sea.