Palestine
Puppet Egypt Regime's Soldiers Kill Palestinian at Rafah Border, Hamas Condemns Shooting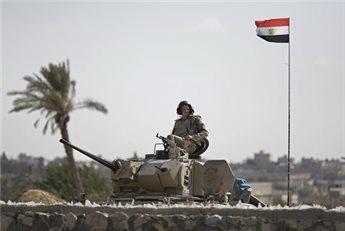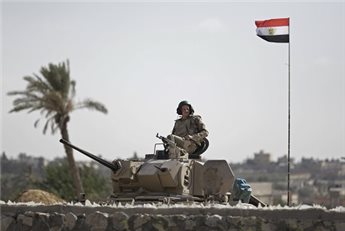 Egyptian soldiers have shot and killed late on Friday a Palestinian teen on the Rafah border between Egypt and the blockaded Palestinian enclave.
Gaza health ministry spokesperson Ashraf al-Qudra told AFP news agency that the man was shot "in the back and the bullet settled in the heart. He died on the spot".
He identified the Palestinian minor as Zaki Houbi, noting that he was 17 years old and not 23 as previously stated. Egyptian soldier
The Egyptian army has not commented on the incident. But a witness told Anadolu news agency that "Egyptian soldiers saw four Palestinians trying to sneak into Egypt … They arrested three of them after they crossed [the border] and shot the fourth in the back."
For its part, the Palestinian resistance movement, Hamas, denounced the shooting as dangerous development.
"We condemn the killing of the child Zaki Houbi by Egyptian army gunfire on the borders, we consider what happened as a dangerous development and excessive use of force," the resistance organization said in a statement on Saturday.
"What happened is not appropriate to neighborly relations between brothers."
Gaza Buffer Zone
Earlier on Tuesday, Egypt announced that work to double the width of a buffer zone along the Gaza border would begin next week to prevent infiltration from the Palestinian enclave.
Construction of the 500-meter buffer zone along 10 kilometers of the border comes after an October 24 suicide bombing that killed 30 Egyptian soldiers. Some 800 homes are being demolished in the process.
After that incident, Egypt declared a three-month emergency in parts of North Sinai — a remote but strategic region bordering the occupied territories and Gaza — and closed the Rafah border crossing for two months.
The crossing is Gaza's only gateway to the outside world not controlled by the Israeli occupation authorities.