Africa
Puppet Sudan military rulers urge talks ahead of 'million-man' march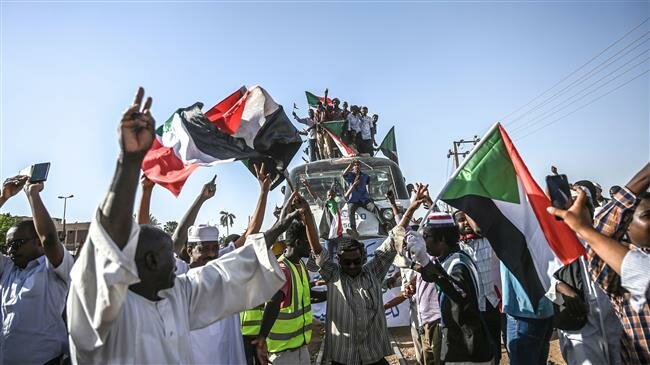 There is expected to be a million-man march in Sudan on Thursday, according to protest leaders who demand a peaceful transition to civilian rule; and at the same time the military council has called for talks with the Alliance for Freedom and Change.
"We are calling for a million (people to) march on Thursday," said Ahmed al-Rabia, a senior leader of the Sudanese Professionals Association (SPA), which led the protests against deposed President Omar al-Bashir.
The SPA said in a separate statement that the march calls for "civilian rule" in the country.
Sudan has been the scene of demonstrations since December 19, when the government decided to triple the price of bread. The public display of anger escalated into calls for Bashir to step down. He was toppled by the military on April 11.
Protesters, however, have continued to stage a sit-in, demanding the Transitional Military Council (TMC) hand over power to civilians.
The council has said it would rule Sudan for a two-year transition period.
The very military authority, however, invited the protest leaders for talks later on Wednesday.
"The military council invites the leaders of the Alliance for Freedom and Change to a meeting at the presidential palace this evening," the TMC said a statement.
Similar talks were suspended on Sunday over the military rulers' refusal to immediately cede power.
The protest leaders on Wednesday also threatened to stage a "general strike" unless their demand is met.
Answering a journalist's question on what steps would be taken if the TMC fails to transfer power, protest leader Siddiq Farouk threatened "escalatory measures."
"We will launch a million-strong march, and we are preparing for a general strike."
On April 15, the African Union threatened to suspend Sudan's membership unless the council carried out the transition within 15 days.