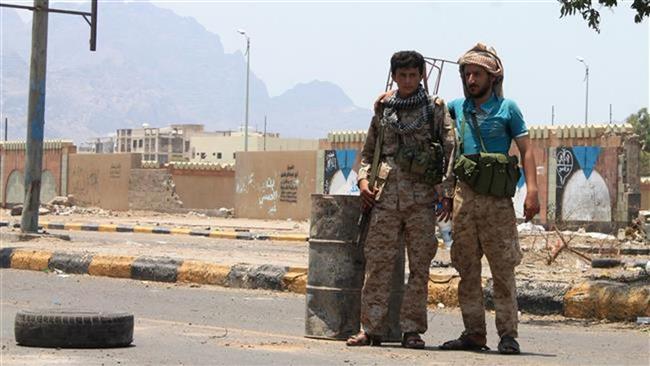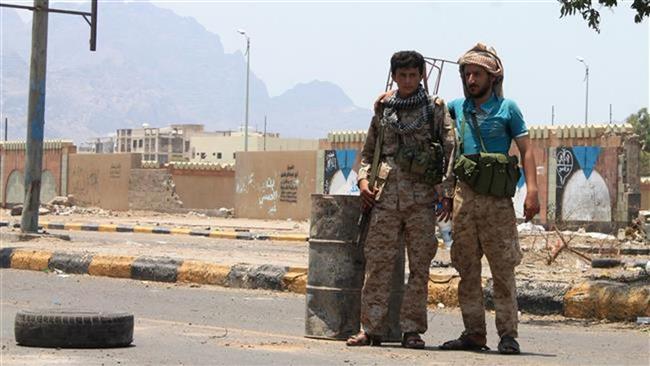 A new group of Sudanese troops has reportedly been deployed to southern Yemen to assist a Saudi-led coalition waging war on the impoverished country.
Russia's Sputnik news agency said on Friday that the Sudanese soldiers had been disembarked from a cargo plane in Yemen's Aden Province.
Local sources said the forces had been transported in military vehicles from the Aden airport to a special camp for Sudanese soldiers in the Khor Maksar district of the Yemeni province.
Sudan has deployed around 1,000 troops to Yemen to help prop up the Saudi-led coalition.
In May, Sudanese Defense Minister Awad Bin Auf assured the coalition that Khartoum would be prepared to contribute more soldiers upon request.
Sudan has confirmed the death of 21 of its troops since the start of the war in March 2015.
Saudi Arabia and its allies invaded Yemen to reinstall a former Riyadh-friendly regime. The military invasion does not have a United Nations mandate.
The Houthi Ansarullah movement, allied army forces, and tribal fighters have been defending the nation against Saudi-led aggression.
The Saudi-led war, which has been accompanied by a naval and aerial blockade on Yemen, has so far killed over 12,000 people in the impoverished state, left 70 percent of the country's 27 million population in desperate need of humanitarian aid, and caused the worst cholera outbreak in the world there.
The coalition has been under fire for causing mounting civilian casualties in Yemen.