Palestine
Puppet UN chief feels 'guilty, ashamed'(?) over Mideast talks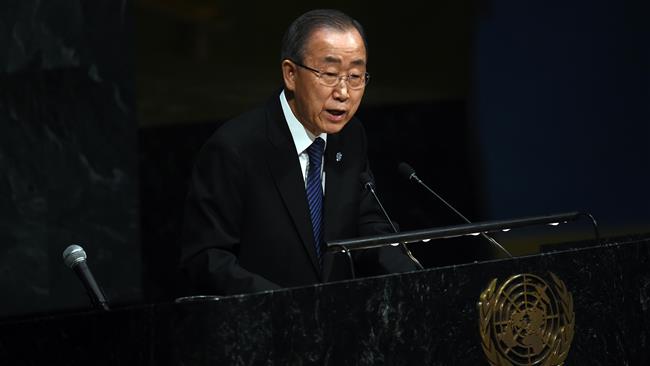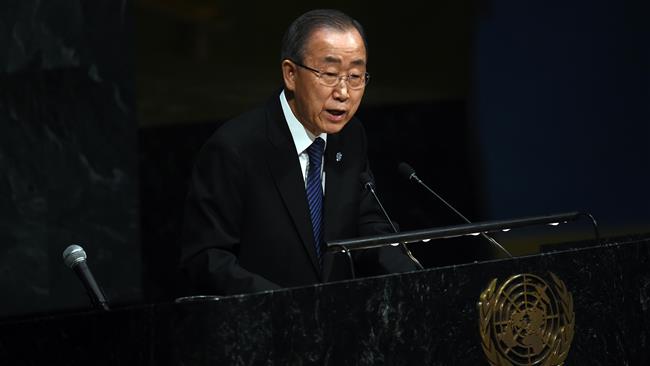 UN Secretary-General Ban Ki-moon says he feels embarrassed by the lack of progress in the so-called peace talks between Israel and the Palestinians.
"I feel guilty, ashamed of the lack of progress," he said in London on Friday.
Violence is at a new high amid deadly confrontations between Israeli forces and the Palestinians almost on a daily basis. More than 170 Palestinians, including children and women, have lost their lives at the hands of Israeli troops since the beginning of last October.
Ban said, "Basically it's up to the leadership of Israel and the Palestinians to put an end to the conflict."
The UN chief drew the ire of Israeli leaders late last month for saying Palestinian knife attacks on Israeli troops are "human nature to react to occupation."
Israeli Prime Minister Benjamin Netanyahu led the angry attack, accusing Ban of "stoking terrorism" through those comments.
But Ban doubled down on his statement in a New York Times op-ed titled, "Don't Shoot the Messenger, Israel."
"No one can deny that the everyday reality of occupation provokes anger and despair, which are major drivers of violence and extremism and undermine any hope of a negotiated two-state solution," he wrote.
Netanyahu formally suspended the so-called peace talks on April 24, 2014, after Palestinian President Mahmoud Abbas forged a unity pact with Hamas, which is based in the besieged Gaza Strip.
Israel responded to the unity pact by announcing tenders for the building of 4,800 settler units on the occupied Palestinian territories.
Tel Aviv's settlement activities and its refusal to release senior Palestinian prisoners have been cited as the main reasons behind the failure of the talks.
More than half a million Israelis live in over 230 illegal settlements built since the 1967 Israeli occupation of the Palestinian territories of the West Bank and East al-Quds.
The Palestinian Authority wants the West Bank as part of a future independent Palestinians state, with East al-Quds as its capital.