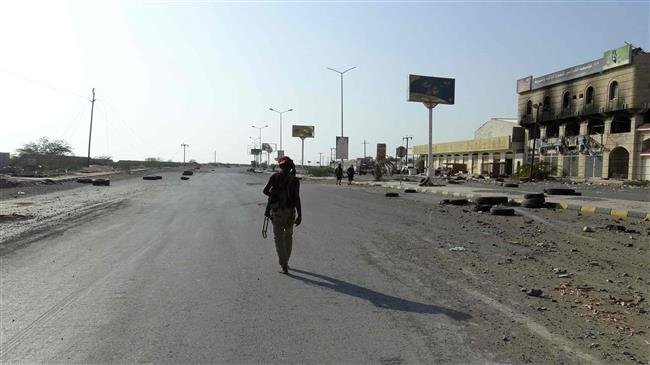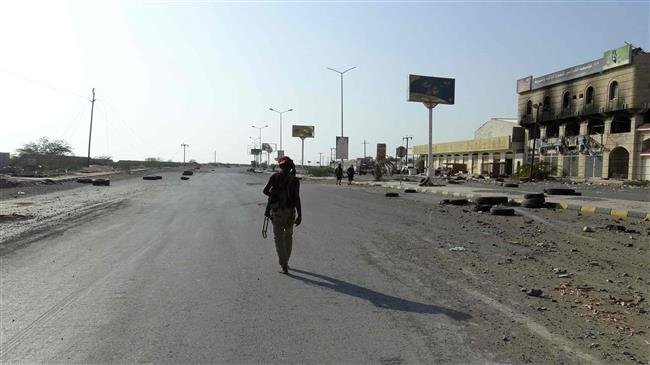 The UN-brokered ceasefire in Yemen's Hudaydah and its surroundings will start on Tuesday, a United Nations official said after renewed fighting in the strategic city.
"It is true," said the UN official, who spoke on condition of anonymity, when asked whether the truce in Hudaydah province will begin midnight Monday.
The source said without elaboration that the delay until 2100 GMT on Monday was necessary for "operational reasons."
Yemen's Houthi movement and the former Saudi-allied regime agreed Thursday to cease fighting and withdraw their forces from Hudaydah following week-long peace talks in Sweden
But, fierce clashes erupted on the outskirts of Hudaydah on Saturday night following fresh attempts by Saudi and Emirati troops and their mercenaries to advance into the city amid Saudi aerial bombings.
A military source loyal to Yemen's former Saudi-backed regime said that least 29 fighters, including 22 Houthis, had been killed on Saturday night.
Hudaydah, a lifeline for millions of Yemeni people, is the entry point for most of the country's commercial goods and vital aid. The port has seen some of the heaviest fighting in the four-year Saudi war on Yemen.
Saudi Arabia and the UAE launched their offensive against Hudaydah in June but they have faced a strong resistance put up by Yemeni armed forces – led by the Houthis — as well as the city's residents.
In the wake of the Saturday fatal clashes, UN special envoy Martin Griffiths urged the warring sides to respect the ceasefire agreement reached in Sweden.
"The special envoy expects the two parties to respect their obligations as per the text and spirit of the Stockholm Agreement and to engage in the immediate implementation of its provisions," Griffiths tweeted Sunday.
He added that the UN was working with the two parties to ensure the deal was "implemented timely and properly".
The truce was the first significant breakthrough in Yemen's peace process, which is aimed at ending the Saudi war that has killed tens of thousands of people and pushed the country to the brink of famine.