World News
Puppet UN urges dialogue over Ukraine crisis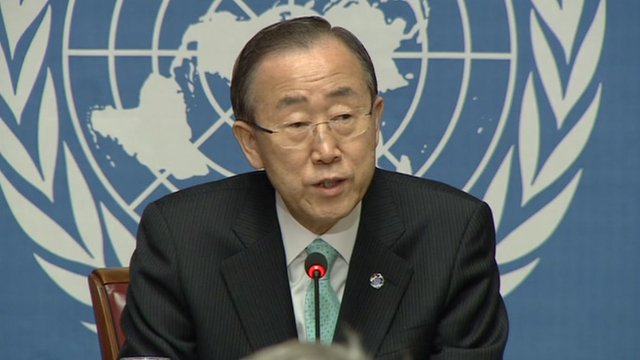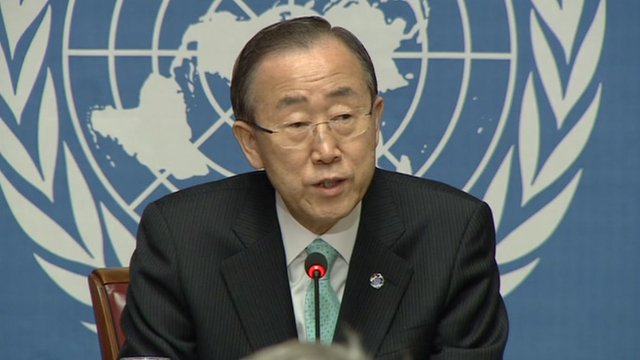 UN Secretary General Ban Ki-moon has urged dialog as a way to de-escalate the crisis in Ukraine.
In a statement issued by his spokesperson on Saturday, Ban Ki-moon voiced concern over the situation in Ukraine, calling on all parties to the conflict to exercise maximum restraint.
"The secretary general is deeply concerned about the deteriorating situation in eastern Ukraine and the growing potential for violent clashes," said the statement, adding that further disturbances will not serve the interests of any side.
The UN spokesperson, whose name was not mentioned in the report, also called for "urgent" and "constructive" negotiations to end tensions in Ukraine.
"The United Nations stands ready to continue to support a peaceful resolution to the current crisis facing Ukraine," the statement noted.
The UN statement came after Kiev accused Moscow of aggression following the takeover of a number of police headquarters in several Ukrainian cities.
Pro-Russia demonstrations have been a common scene across eastern Ukrainian cities over the past weeks.
The demonstrations, which started from Kharkiv and Donetsk, have now spread to other cities and towns including Slavyansk and Lugansk.
Protesters demand a referendum on breaking from Kiev and integrating into Russia but Ukrainian officials say their demands are unacceptable.
The demonstrations gained momentum after Crimea declared independence from Ukraine and formally applied to become part of the Russian Federation following a referendum on March 16.
Ukraine and its Western supporters have accused Russia of stirring up the situation in the mainly Russian-speaking east. Moscow, however, strongly denies the accusation.