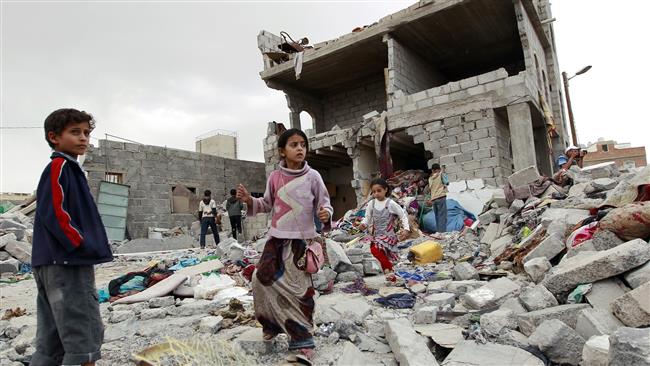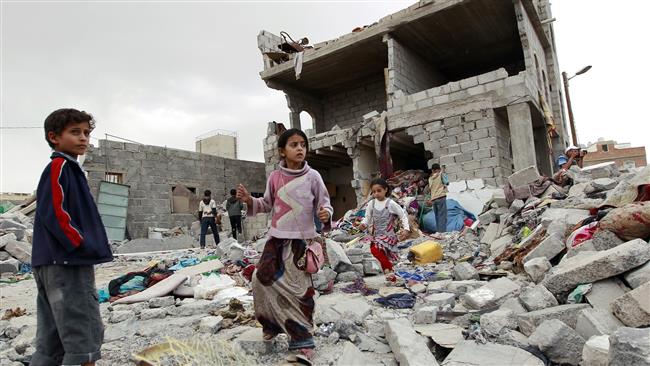 The United Nations says nearly 100 civilians have been killed and about 130 more injured in Saudi Arabia's airstrikes in the southwestern Yemeni city of Taiz during the past two weeks.
The UN human rights office said Tuesday that 53 of these civilian deaths occurred on 20 August.
It has also warned of a sharp rise in the number of civilian casualties in Yemen's most populated province of Taiz as Saudi Arabia continues its deadly aggression against the impoverished country.
"We are alarmed by the steep increase in the number of civil casualties in Taiz in recent weeks," Cecile Pouilly, a spokeswoman for the UN human rights office, said.
The UN official also warned that there are concerns regarding the near collapse of the healthcare system in Taiz, where all six public hospitals are no longer operational due to fighting in the vicinity.
She said Saudi attacks on the western Yemeni port city of Hudaydah, which is a key entry point for aid supplies, are complicating relief efforts.
According to the United Nations, more than 800 civilians have been killed in Saudi attacks on Taiz alone since March 2015.
A Yemeni man sits amidst debris following an airstrike by Saudi Arabia on the Yemeni capital, Sana'a, on August 31, 2015. (© AFP)
Saudi Arabia has been carrying out airstrikes against Yemen since March 26 without the authorization of the UN in an attempt to weaken Yemen's Houthi Ansarullah movement and to restore power to the country's fugitive former president and a staunch ally of Riyadh, Abd Rabbuh Mansour Hadi.
The conflict has so far left about 4,500 people dead and thousands of others wounded, the UN says. Local Yemeni sources, however, say the fatality figure is much higher.