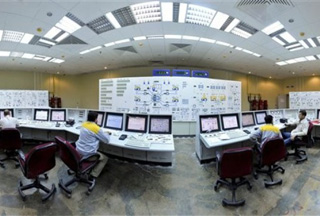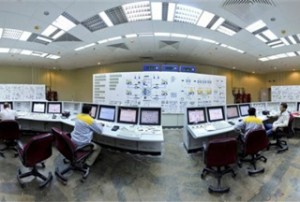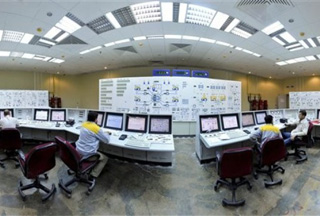 Russia has announced that it plans to start up Iran's long-delayed 1,000 megawatt Bushehr nuclear plant "this summer."
"The start-up of the first reactor of the Bushehr atomic power station is planned for this summer," Russian Prime Minister Vladimir Putin said on Thursday.
The construction of the Bushehr plant started in 1975 when Germany signed a contract to build a nuclear plant in Bushehr. Berlin, however, pulled out of the project following the 1979 Islamic Revolution.
Iran then reached an agreement with Russia in 1995. Under the deal, the plant was originally scheduled to be completed in 1999 but completion of the $1 billion project has been frequently delayed.
Putin's remarks come two days after Russian Energy Minster Sergei Shmatko said "technical reasons" are the only obstacles in the way of the long awaited launch of the Bushehr power plant.
Putin noted that Moscow will "continue work on developing atomic energy capacity both at home and abroad."
The Atomic Energy Organization of Iran also announced earlier in March that the Bushehr nuclear plant will come on stream by June this year.