Asia-Pacific
Korea
World News
Putin, Kim pledge closer ties in first summit
Russian President Vladimir Putin and North Korean leader Kim Jung-un have met in their first summit, in Russia's Far Eastern port city of Vladivostok, pledging closer ties between their countries.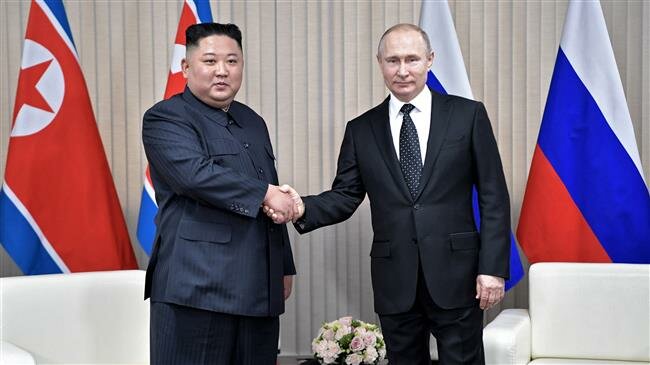 The two leaders greeted each other warmly on Thursday before heading for a one-on-one meeting at the Far Eastern State University on the Russky Island near Vladivostok.
At their opening remarks, the Russian and North Korean leaders hailed their countries' long history of ties, and Putin said he sought to help calm tensions on the Korean Peninsula.
"I am confident your visit today to Russia will help us to better understand how we can resolve the situation on the Korean Peninsula and what Russia can do to support the positive processes currently taking place," Putin said, apparently referring to North Korea's diplomatic engagement with its long-time rival South and the United States.
The Russian president also said he welcomed Kim's efforts to normalize Pyongyang's relations with the US.
Kim, for his part, said he hoped for "a very useful meeting in developing the relationship between the two countries — which have a long friendship and history — into a more stable and sound one."
The North Korean leader arrived in Russia on Wednesday.
North Korea's Kim arrives in Russia for summit with PutinNorth Korean leader Kim Jong-un has arrived in Russia's Far East for a first summit with Russian President Vladimir Putin.
The last meeting between the leaders of North Korea and Russia was in 2011, when the then-President Dmitry Medvedev met Kim's late father, Kim Jong-il.
Moscow has relatively warm ties with Pyongyang and has called for an ease in the international sanctions on North Korea.