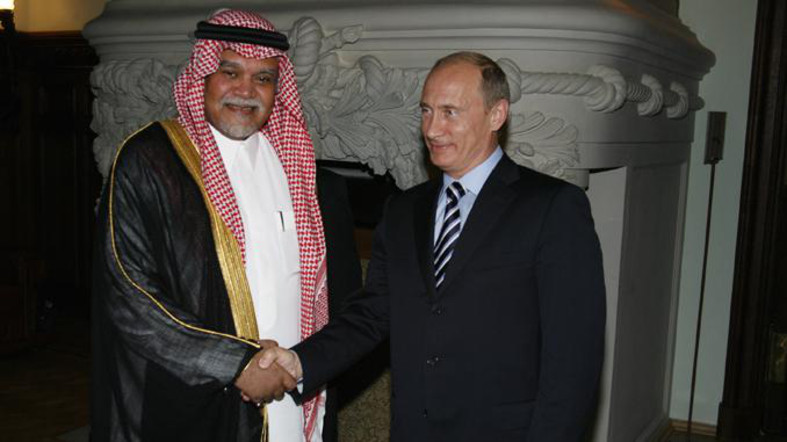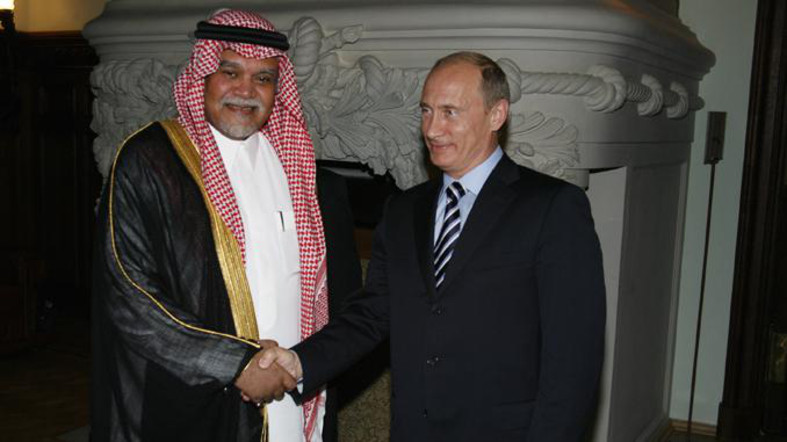 Russian President Vladimir Putin has met with Saudi intelligence chief Prince Bandar bin Sultan for the second time this year.
In a statement published on its website on Tuesday, the Kremlin said the two high-ranking officials met each other near Moscow, without mentioning the exact time of the visit.
They discussed the situation in Syria along with the recent nuclear deal between Iran and the P5+1 — the five permanent members of the UN Security Council plus Germany — the statement said.
"There was a detailed exchange of opinions on the situation in Syria, including in the context of preparation for the Geneva 2 conference," which is scheduled to be held on January 22, it added.
"Positive dynamics in the international efforts to settle the Iranian nuclear dossier were noted," it continued.
Putin and Prince Bandar previously met in Russia in July.
The Saudis are trying to diversify their foreign relations by turning to Russia, said Fyodor Lukyanov, head of the Council on Foreign and Defense Policy in Moscow.
"Saudi Arabia is furious with the US for threatening to attack Syria and then not carrying that out," Lukyanov said, adding, "Saudi Arabia can help Russia with a resolution in Syria because if anyone can influence the Syrian opposition, it's the Saudis, not the Americans."
Saudi Arabia has openly supported the foreign-backed militants fighting against the Syrian government and is a harsh critic of Iran's nuclear deal with the P5+1.