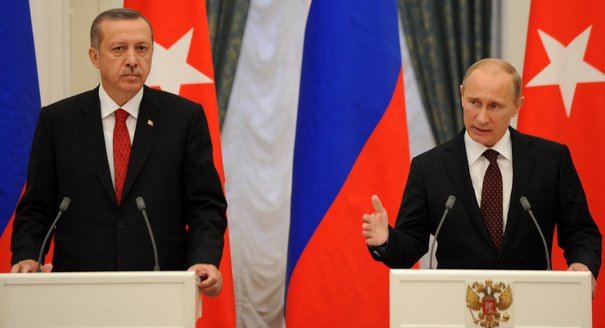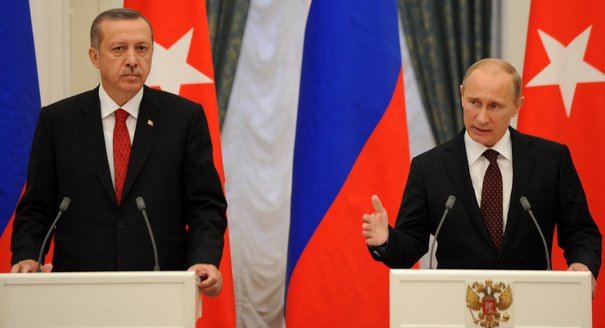 Russian President Vladimir Putin said he did not reach an agreement with Turkish Prime Minister Recep Tayyip Erdogan on the ways to solve the ongoing crisis in Syria.
In a joint press conference with Erdogan during his visit to Istanbul, Putin said that Russia and Turkey share the same goals in terms of what results they seek in Syria, but unfortunately they have not yet reached an agreement on the ways by which these results must be achieved.
Ahead of the meeting Erdogan, pointed out that "Russia is holding the key…Russia's attitude is crucial," addressing the ongoing Syrian conflict.
For his part, Putin stressed that as Russia and Turkey are neighbors their position on the humanitarian situation in the region and on the influx of refugees to Turkey, are the same.
The Russian leader said that he and the Turkish Prime Minister have already issued instructions to the countries' top officials to hold talks concerning several new ideas discussed during the summit. However, the Russian President said that it was too early to disclose these new ideas as the talks were at a very early stage.
When a reporter asked Vladimir Putin if he could guarantee that Syria would not use nuclear weapons against Turkey, the Russian leader suggested that the question must be a joke or a translation mistake as it was common knowledge that Syria is not a nuclear country.
As for the beefing up of Turkey's placing of Patriot missiles along the Syrian border, the Russian leader noted that Patriot missiles were not new weapons and could not guarantee safety.
Putin also stressed that accumulating weapons on the border with another country does not add to stability, quoting a famous Russian playwright who said "if a gun is hanging on the wall in the beginning of the show, closer to the end it will surely fire".