World News
Putin voices 'serious concern' over martial law in Ukraine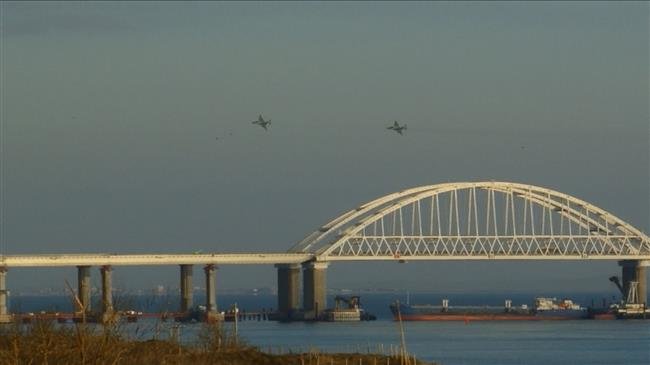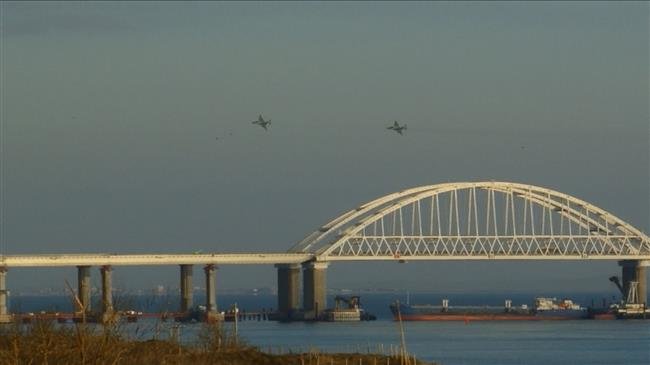 Russian President Vladimir Putin has voiced "serious concern" over Ukraine's recent move to impose martial law in the country following the seizure of three intruding Ukrainian military vessels in Russian waters.
Putin conveyed his concern in a phone call to German Chancellor Angela Merkel, the Kremlin announced in a Tuesday statement.
Putin "expressed a serious concern over Kiev's decision to put its armed forces on alert and to introduce martial law," read the statement, which said the Russian president also urged Merkel to restrain Ukrainian authorities from engaging in further provocation and military measures.
The Russian leader further told Merkel that he hoped "Berlin could influence the Ukrainian authorities to dissuade them from further reckless acts."
The latest hostilities between Moscow and Kiev unfolded on Sunday when Russia's naval forces intercepted and seized three Ukrainian vessels after they illegally entered Russian waters off the coast of Crimea in the Sea of Azov.
The Kremlin has said the seizure of the ships was lawful because they were trespassing.
The Kremlin defends Russia's seizure of three Ukrainian navy ships off the coast of Crimea as lawful.
Ukraine's lawmakers later adopted a martial law measure in the border regions of the country for 30 days during a Monday vote in the parliament.
The martial law gives Ukrainian officials the power to mobilize citizens with military experience, control the media, and impose restrictions on public rallies.
Some countries have claimed Russia is seeking to assert its dominion over the Sea of Azov.
German FM urges Moscow to stick to international law
Meanwhile, German Foreign Minister Heiko Maas called on Moscow to abide by international law and respect the territorial sovereignty of neighboring countries.
"The aim must be that Russia sticks to international rules again and that it does not violate the territorial sovereignty of its neighbors," Maas said during a Tuesday speech in Berlin.
To achieve this, he said, Germany and its European allies need clear principles and a "true dialog" on common security in Europe.
Some European politicians have renewed calls for imposing further sanctions on Russia over the incident.
"So far, there are no talks about tougher sanctions, but I generally would not rule this out," said Norbert Roettgen, who chairs German parliament's foreign affairs committee, during an interview with Deutschlandfunk radio. "In my view, such behavior cannot remain without consequences and I don't think one should say that there won't be any further sanctions."
According to local press reports, while Merkel has stressed the need for dialog, the European Union, Britain, France, Poland, Denmark, and Canada have all censured what they referred to as Russian aggression.