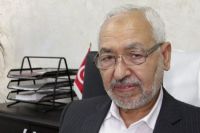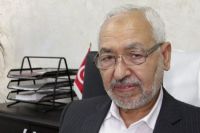 The Head of Tunisian An-Nahzah Party urged for expansion of cooperation with the Islamic Republic of Iran in all arenas.
According to Al-Alam TV Network, Rashid Al-Qannoushi in a meeting with Iran's Ambassador to Tunisia, Payman Jebelli, considered on Friday the Founder of the Islamic Revolution, Imam Khomeini (may his soul rest in peace) as one of the greatest reformers of the contemporary era and called for solidification of Iran-Tunisia ties.
He was confident that under the wise leadership of the Leader of Islamic Ummah and Oppressed People Imam Seyyed Ali Khamenei, the Iranian people would surely move from strength to strength with full might.
The Iranian envoy announced at the meeting Iran's readiness to share experiences in different fields with Tunisia.