Lebanon
Qaouk: March 14 Carries US, "Israeli" Demands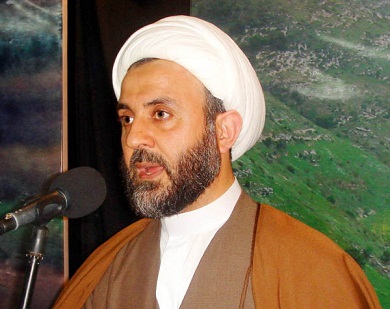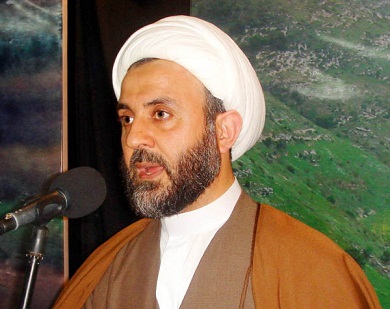 Hizbullah Deputy Executive Council Chief, His Eminence Sheikh Nabil Qaouk indicated that March 14 forces seek from Hizbullah what "Israel" and the US want from this party.
Sheikh Qaouk reiterated in a commemoration ceremony in Bleeda, South Lebanon, that "Their speeches outdo the "Israeli" discourse in allegations, lies and attempts to blackmail the resistance and distort its reputation."
"We hold on our right of resistance to liberate and defend every single grain of soil," he emphasized.
Meanwhile, His Eminence highlighted that "They [March 14 parties] wish that the Shebaa Farms and Kafarshuba hills are not Lebanese because they do not want the resistance."
He further stressed that, "Arabs pay for March 14 forces for targeting the resistance," underscoring that, "Arab spending is increasing as we approach the parliamentary elections through which they want to regain power and target the resistance."
His Eminence saw that March 14 forces refuse dialogue because they reject a new electoral law, and wish to adopt the 1960s law that pushes Lebanon to unknown paths.
In parallel, he reiterated that we cannot undergo the elections without a law that satisfies all parties and guarantees actual partnership.
Moreover, Sheikh Qaouk confirmed that March 14 openly declares its hostility towards the resistance and bets on the Syrian crisis to turn the equations in Lebanon.
He further accentuated that "March 14 wants to undergo elections that grants them majority of seats," underscoring that this is a silly plot that has no hope of being achieved.
His Eminence believed that "March 14 are part of the military, security, political, and media aggression against Syria," highlighting their "involvement in Syria through deceiving and misleading the Lebanese public opinion."
Furthermore, Sheikh Qaouk stated "while we hold onto dialogue and political resolution, the Lebanese and Syrian oppositions refuse dialogue."
"They are both funded and armed by the same source," he concluded, as he accused March 14 of full responsibility for Lebanon's crisis.