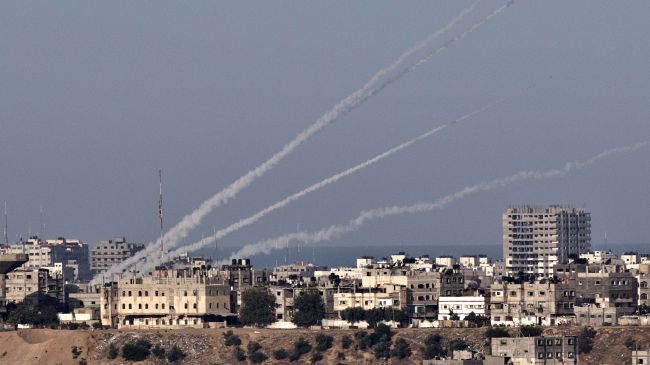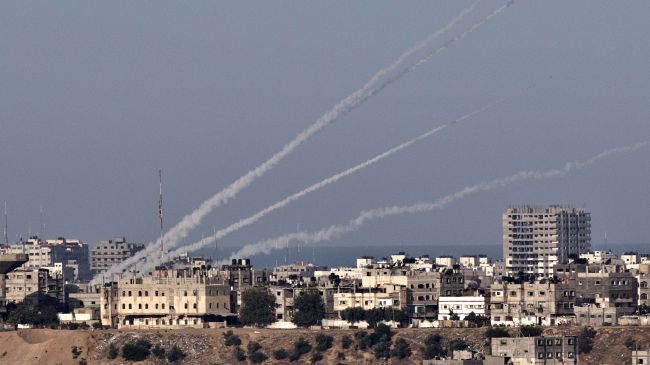 An Israeli military vessel has been hit by a rocket fired from the Gaza Strip, Palestinian sources say.
Palestinian resistance fighters also managed to shoot down an Israeli unmanned aerial vehicle in the north of the Gaza Strip on Sunday.
Meanwhile, Qassam Brigades, the military wing of Hamas resistance movement, fired M-75 missiles toward Tel Aviv on the same day, the sources said.
On November 16, an Israeli F-16 fighter jet flying over the Gaza Strip was also shot down by the Palestinian fighters.
Israel has been targeted by more than 770 Palestinian rockets and missiles since November 14, Israeli media say.
Rockets fired from Gaza on Sunday landed in Israel's southern cities of Ashkelon, Ashdod, and Kiryat Malakhi, and Eshkol area, where three Israeli soldiers were injured. At least two Israelis were also wounded in Ashkelon.
In Tel Aviv, a rocket hit a commercial district and a second one landed 200 meters away from the US embassy. It is the first time that Tel Aviv has come under attack in decades.
Over 50 Palestinians have been killed and about 500 others wounded since the beginning of Israeli attacks on Wednesday.
Three Palestinian kids, including two toddlers, have also been killed over the past several hours.