Palestine
Qassam commando unit storms Israeli naval base off Ashkelon shores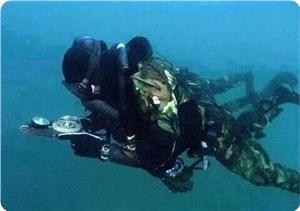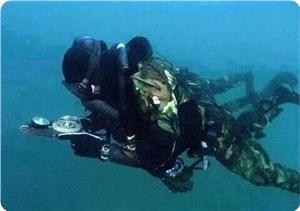 A commando unit affiliated with the Qassam Brigades, the armed wing of Hamas, stormed through the sea an Israeli navy base off Ashkelon shores.
Israeli military sources claimed that Israeli Navy forces killed two members of Qassam Brigades on Tuesday evening when they tried to infiltrate Zikim navy base southern Tel Aviv.
Qassam Brigades, in turn, confirmed that its commando unit managed to storm the navy base and to complete their mission within the given plan. Heavy Israeli losses were reported during the attack, according to the armed wing.
Israeli military sources admitted on Wednesday that at least one Israeli soldier was killed during the attack on Zikim navy base by Qassam commandos' fire.
The sources claimed that Israeli forces exchanged fire with the Qassam infiltrators and killed all of them.
Qassam Brigades earlier reported that it fired 10 Katyusha rockets at two Israeli army bases on Tuesday.
On the other hand, air raid sirens were heard in Tel Aviv after Israel's Iron Dome intercepted a rocket fired from Gaza.
Israeli authorities declared a number of precautionary and preventive measures for fear of rocket fire.
Israeli military sources said that 100 rockets were fired yesterday from Gaza towards different Israeli targets including Tel Aviv, 60 kilometers north of Gaza.
Meanwhile, Hamas said on Tuesday evening that Palestinian resistance's response is still limited till this moment, saying that it is only an "ear pinch."
Spokesman for the movement Sami Abu Zuhri stressed the resistance readiness to protect its people regardless of the actual regional and Arab indifference.
He held the occupation fully responsible for the escalation. "Hamas was forced to this confrontation as Israel escalates its crimes; we will expand range of firing. It is a state of self-defense."
Commenting on Israeli threats to carry out a ground incursion into Gaza, Abu Zuhri said that it would be an opportunity to kidnap more soldiers.
There is unprecedented coordination between Palestinian resistance factions despite the weak Palestinian official position, he said, stressing the importance of national unity in face of Israeli aggression.
He condemned the continued unjustified Arab silence, calling for exerting pressures to stop the aggression on Gaza.
For his part, spokesman for Hamas Movement Fawzi Barhoum said that Israel declared war on Gaza and it has to bear its consequences.
Gaza death toll rose to 24 and keeps mounting in addition to hundreds of injuries during the Israeli countless airstrikes on Gaza Strip.