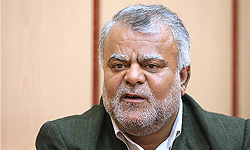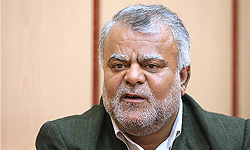 Iranian Oil Minister Rostam Qassemi arrived in New Delhi for talks with Indian officials on cooperation in the oil sector.
Speaking to reporters upon arrival at Indira Gandhi International Airport on Sunday afternoon, Qassemi said, "Since many years ago, Iran has been one of the main suppliers of Indian oil needs and now the two countries' cooperation in the energy sector is growing."
"Indian companies' investment in Iran's oil fields, exports of petrochemicals to India and cooperation in the form of joint ventures especially in Chabahar Port, southeast of Iran, are signs of growing energy ties between the two countries," he said.
Qassemi said India has great potentials to meet Iran's needs, specially in the agriculture sector as well as the oil industry equipment, while Iran with vast energy resources can meet the energy needs of India.