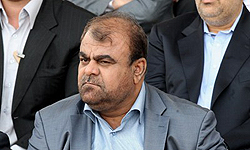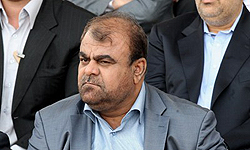 Iranian Oil Minister Rostam Qassemi reminded the importance of the oil industry for the country, describing it as the most vital pillar of the economy of resistance devised by Iranian leaders to counter the US and western sanctions against the country.
Qassemi made the remarks in a message released on the Oil Ministry's website on the occasion of the Week of Sacred Defense, commemorating Iranians' sacrifices during the 8-year Iraqi imposed war on Iran in the 1980s.
"Sacred defense of Iranian people against the savagery attack of Baath Party of Iraq is the symbol of resistance, courage and sacrifices of a nation that knows what it is seeking and where it wants to go," said the message.
"Without doubt the imposed and unjust war which had targeted newly established Islamic Revolution ended in enemy's complete failure under the leadership of great founder of the Islamic Revolution and growing faith and revolutionary enthusiasm of the Iranians amid epic events that were the result of courageous acts of oil industry workforce as well as other peoples of the country.
"The noble staff of oil industry who sacrificed all things and under the command of Imam Khomeini laid the ground for the victory over idolatrous regime via managing the country's economic arteries, also during the imposed war followed the leader of the revolution and did everything they could to defend the country," the message read.
"The oil industry staff created heroic acts in three vital and important fronts that include attending the frontline alongside with the other peoples, protecting oil facilities and maintaining the flow of oil, and providing logistical support to the frontline."
"These days that conspirators are seeking to weaken the foundations of the Islamic establishment through new techniques of psychological war, Iran's oil industry staff have lined up in a new frontline under the clear-sighted leadership of the Supreme Leader of Islamic Revolution, in order to boost the position of Iran's oil industry as the most important sector in the Economy of Resistance on the global scene," the message concludes.
September 21 is the start of the Sacred Defense Week in Iran which marks the anniversary of the beginning of Iraq's imposed war in 1980.