Middle East
Qatar power transfer – change is coming to the Peninsula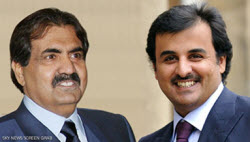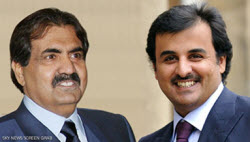 As the State of Qatar is about to undergo a , change with Emir Sheikh Hamad bin Khalifa Al Thani said to be stepping down in favor of his son Crown Prince Sheikh Tamim bin Hamad Al Thani, political analysts and experts are looking at what led Qatar to such a crossroads.
While many are expecting that the transition of power will be smooth and non-eventful, all admit that the change will have deep repercussions in the regino in terms of how Qatar will be now perceived in the region and as an international player.
A Qatari official told AFP on condition of anonymity that the emir "is convinced that he should encourage the new generation" of politicians and rulers.
"He hopes to transfer power to the crown prince, Sheikh Tamim (bin Hamad al-Thani), and to carry out a ministerial reshuffle" and appoint younger ministers, the minister said.
A French diplomatic source told AFP that the emir could "take a step back, that is, not completely retire but take on a more honorary position, in such a way that his son could take on more responsibilities and become the man in charge".
Suffering from kidney problems Sheikh Hamid would have had difficulty keeping up with its workload, hence his decision to slow down and handover the rein of power to his son.
Sources have revealed that while Sheikh Hamad bin Jassim al-Thani would give up all his political activities he would remain at the head of the Qatar Investment Authority, the body which runs the country's cast wealth – worth an estimated $10 billion –
If Sheikh Tamim is named emir straight away and his oldest son, who is four or five years old, would become crown prince.
In this case there would have to be a constitutional amendment to name one of Sheikh Tamim's brothers as crown prince."
According to political analysts the Crown Prince would be close to the Muslim Brotherhood, which could led to a shift in Qatar's relations with western countries and to an extent regional powers.