Iraq
Middle East
Qatar, Saudi Arabia Funding Fugitive Iraqi VP against Maliki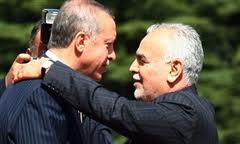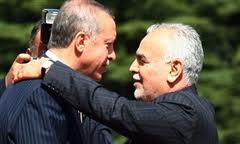 Doha and Riyadh are spending huge sums to bring back the country's fugitive vice-president, Tareq al-Hashemi, to the country in a bid to topple the government of Iraqi Prime Minister Nouri al-Maliki, informed sources said.
Hashemi, a politician in the Iraqiya bloc, fled Baghdad in December days after al-Maliki's government sought his arrest on charges he ran a death squad.
Saudi King Abdullah bin Abdul-Aziz and Qatari Emir Sheikh Hamad bin Khalifa al-Thani have provided Hashemi with extensive backup to fuel ethnic clashes in Iraq, informed sources revealed on Wednesday.
Meantime, Iraq's Al-Nakhil news agency quoted informed sources as saying today that Turkey has also provided Hashemi with a $4mln budget to stir unrests in Iraq's Western province of Anbar.
The sources noted that Saudi Arabia and Qatar have earmarked huge budgets for fueling ethnic strife in Anbar and Nineveh provinces.
Security forces revealed on Wednesday that several regional states, including Qatar, have paid $100 to each participant in this week's protest rallies in al-Anbar in support of Iraqi Finance Minister Rafia al-Issawi, whose bodyguards have been arrested on terrorism charges last month.
Al-Nakhil news agency quoted a security official as saying that after the arrest of Issawi's bodyguards, several groups affiliated to the regional states, specially Qatar, paid huge sums to their sympathizers in Anbar, Salaheddin and Nineveh provinces to stage rallies against the Iraqi government.
Maliki on Wednesday called upon Anbar protesters to end their demonstrations that have led to several days of blockage of a major road in the Anbar province connecting Iraq to Syria and Jordan.
The Iraqi premier said the protesters should "end their strike before the state intervenes to end it." "I warn you against continuing (blocking the highway), because this is against the Iraqi constitution. We have been very patient with you," Almanar quoted Maliki as saying.
The protesters have blocked off the key trade highway since December 23, following the arrest of Issawi's bodyguards on terrorism charges.
The demonstrators allege that the arrests were made on sectarian grounds and demand the release of the detainees.
Maliki, however, says the bodyguards were arrested following an independent judicial inquiry based on the anti-terrorism law.