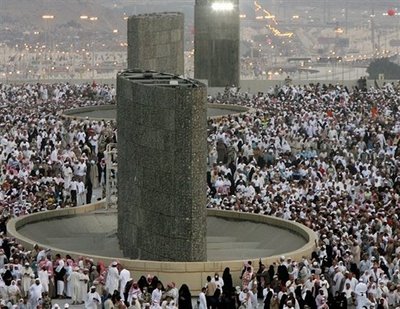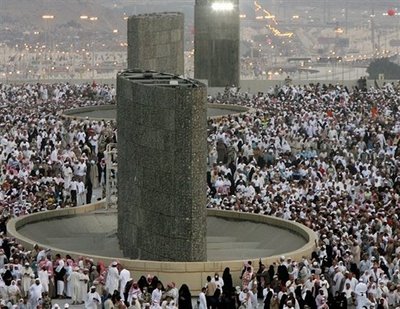 Qatar has accused Saudi Arabia of barring its citizens from this year's haj, something Riyadh denies, saying a diplomatic dispute is not stopping Qataris from making the pilgrimage to Mecca.
Muslim pilgrims attend Friday prayer at the Grand mosque ahead of annual Haj pilgrimage in the holy city of Mecca, Saudi Arabia August 17, 2018. REUTERS/Zohra Bensemra
Although 1,200 Qataris are eligible to perform the haj under a quota system, Qatar says it has become impossible to get permits, blaming the campaign by Saudi Arabia, the United Arab Emirates, Bahrain and Egypt to cut trade and diplomatic ties with the country.
Abdullah Al-Kaabi of the state-run Qatar National Human Rights Committee said Saudi Arabia had shut down an electronic system used by travel agencies to obtain permits for pilgrims from Qatar.
"There is no chance this year for Qatari citizens and residents to travel for haj," he told Reuters. "Registration of pilgrims from the State of Qatar remains closed, and residents of Qatar cannot be granted visas as there are no diplomatic missions."