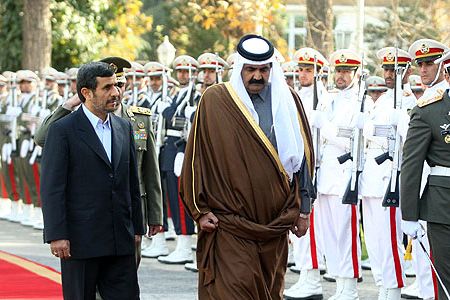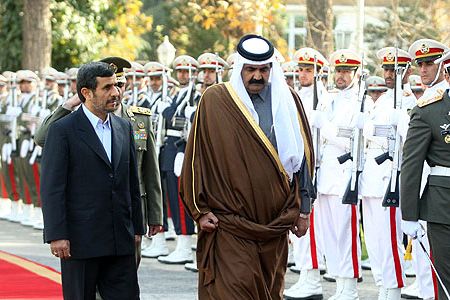 Commander of Qatar's Navy Mohamed Nasser Mubarak al-Mohannadi says the Persian Gulf country welcomes enhancing security and military ties with Iran.
"The visit by the Islamic Revolution Guards Corps (IRGC) fleet to Doha is within the framework of the security and military accord between the two countries," an IRGC statement quoted Mohannadi as saying.
"We urge the continuation of these trips in the future, since developing and expanding friendly ties is in line with efforts to enhance regional peace, security and stability," he added.
The Qatari commander visited military delegates from the IRGC and was given a tour of their naval fleet, according to the Saturday statement.
The fleet includes three missile-launching frigates, named "Shahid (Martyr) Sohrabi," "Shahid Dara," and "Shahid Mahdavi," as well as two support vessels by the names of "Naser 111″ and "Nasser 112," it added.
The remarks echoed similar comments by Qatar's Armed Forces Chief of Staff Major General Hamad bin Ali al-Attiyah, who also expressed his country's readiness to hold joint land and sea military drills with Iran in one of the world's most important maritime energy routes.
"We will respect remarks by the Armed Forces Chief of Staff regarding the expansion of military and non-military cooperation and call for expansion of ties on other levels as well," Mohannadi stressed.
On Friday, Attiyah met with IRGC Navy General Ali-Reza Nasseri, who is heading the delegation, and Iranian Ambassador to Doha Abdollah Sohrabi.
In recent months, Doha and Tehran have boosted diplomacy, with Qatari Emir Sheikh Hamad bin Khalifa Al Thani paying Iran an official day-long visit on December 20 for talks with Iranian President Mahmoud Ahmadinejad.