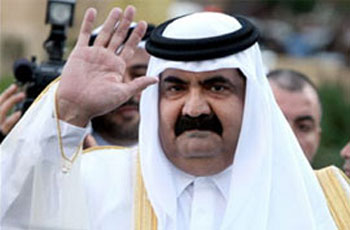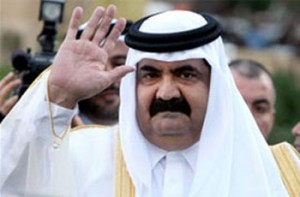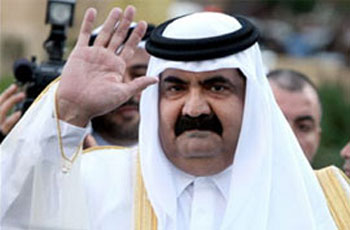 Qatari Emir Sheikh Hamad bin Khalifa al-Thani arrived in Tehran on Thursday and was welcomed by Foreign Minister Manouchehr Mottaki at Mehrabad airport.
The emir was later officially welcomed by President Mahmoud Ahmadinejad and their talks are due to start soon after the ceremony.
During his day long visit, he is due to hold talks with Iranian high-ranking officials over issue of common interests as well as important regional and international developments.