Middle East
Qatari owner dictates Al-Jazeera editorial policy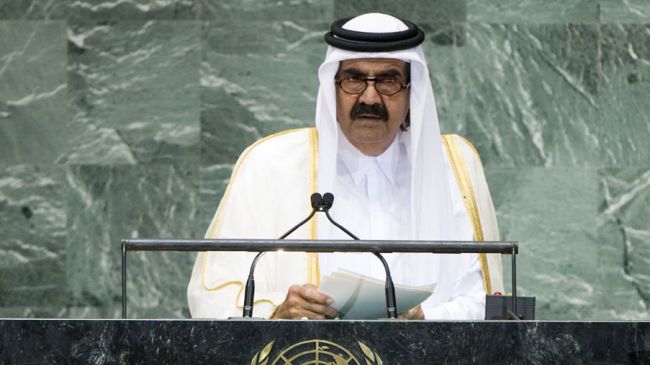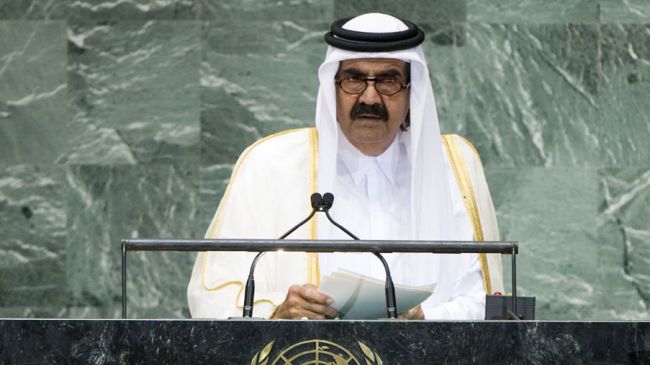 Al-Jazeera has once again been criticized for its biased reportage amid revelations that the Qatari-owned news agency took directives to re-edit a report that was deemed not reflective of the policies of its Arab owner on Syria.
In a last-minute instruction last Tuesday, Salah Negm, Al-Jazeera's Doha-based news director, ordered that a video report containing speeches by the world leaders at the recent meeting of the UN General Assembly be re-edited to lead with the speech made by Emir of Qatar Sheikh Hamad bin Khalifa al-Thani on Syria, the British daily Guardian reported on Sunday.
The two-minute video had first topped parts of US President Barack Obama's speech, but it was re-edited following the orders from Negm to lead with the emir's comments.
The directives came despite protests from the staff that the Qatari emir's remarks were not the most important part of the package.
In a bid to justify the move, an Al-Jazeera spokesman said Obama's speech had been aired live and that the emir's speech was "a significant development" that day and the broadcaster "consequently gave it prominence".
During his speech at the UN General Assembly last week, the Qatari emir said that the Arab countries should intervene in Syria.
Al-Jazeera's biased coverage of the events taking place in the Middle East, in particular in Syria, has cast doubt on the Qatari-owned network's claims that its journalistic work is independent.
Al-Jazeera is accused of fabricating whole stories about Syria and is also said to be forcing editors to give the stories a twist in line with Qatar's political stance.
It is widely believed that the emir of Qatar has a direct influence on the nature of the programs broadcast in Al-Jazeera.
The network's biased policy towards Bahrain and Syria has also caused disputes among the employees of the news network.
"The facts are totally different with the reports in the media (Al-Jazeera), extremely different," Moussa Ahmed, a former producer for the network's Beirut Bureau, said in April.
Ahmed said the channel concealed many facts, with editors' opinions becoming the so-called facts, adding, "I'm so sorry that we concealed facts for so long a time."
Syria has been the scene of deadly unrest since mid-March, 2011.
Damascus blames 'outlaws, saboteurs, and armed terrorists' and says the chaos is being orchestrated from outside. It criticizes certain Western and regional countries, including Saudi Arabia, Qatar and Turkey, for arming and funding the insurgents.