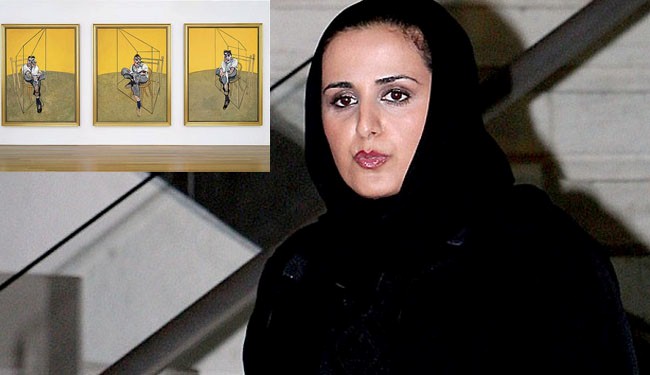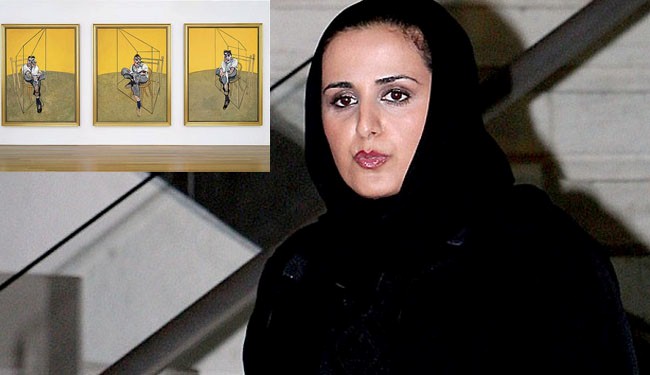 Sheikha Mayassa bint Hamad al-Thani, the sister of Qatar's emir, is reported to be the secret buyer who last week paid $142.4 million (£89 million) for a Francis Bacon triptych — a world record at auction.
She is renowned as the biggest spender and most powerful player in the art world, lavishing her family's fortune at international sales to turn Qatar into a global cultural power.
There has been intense speculation about the identity of the new owner of Three Studies of Lucian Freud, Bacon's 1969 study of his friend and fellow British artist, The Telegraph newspaper reported.
In a sale that smashed records and amazed art watchers, the work was bought at Christie's in New York by the prestigious Acquavella Gallery on behalf of an unnamed client.
The sheikha, who heads the Qatar Museums Authority (QMA) and has a reputation for paying large sums at auctions to guarantee the winning bid, was named November 18 as the buyer by The New York Post, citing "numerous sources".
The 30-year-old is in charge of the royal family's art-buying budget, reputed to exceed $1 billion a year, as the gas-rich Persian Gulf state prepares to host the 2022 World Cup.
It would be the latest in a growing list of spectacular acquisitions Qatar where a new national museum will open in 2016 to show off its art treasures.
Sheikha Mayassa bought "The Card Players" by Paul Cezanne last year for a reported $250 million — the highest-price paid for a painting ever. Her family has also spent heavily on works by Mark Rothko, Richard Serra, Roy Lichtenstein, Francis Bacon, Andy Warhol and Jeff Koons.
The sheikha studied literature and political science at Duke University in North Carolina, before moving to New York to do postgraduate degree at Columbia. She also worked for Robert De Niro's Tribeca Film Festival without revealing her royal provenance.
She returned to Doha to head the QMA, a cornerstone of the family's determination to shine when Qatar hosts the world's biggest sporting event.
Three Studies of Lucian Freud was given a pre-sale estimate of $85 million, but after 10 intense minutes of feverish bidding between seven hopefuls, its price comfortably broke the previous record for an auction — the $120 million paid for Edvard Munch's The Scream last year.
The Qatari embassy in Washington and Acquavella Gallery has not responded to requests for comment.