Palestine
QB commander: Balance of power has changed, Israel must lift Gaza blockade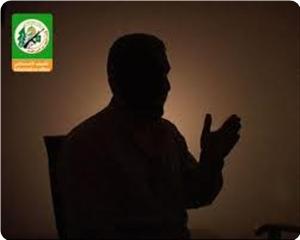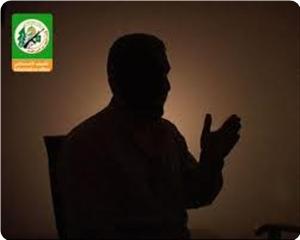 The Qassam Brigades General Commander, Mohammed Deif, vowed, in a televised speech Tuesday, that his resistance forces will keep on unleashing retaliatory fire in response to the ongoing Israeli offensive against the besieged Gaza Strip, declaring no truce shall ever come true unless the Israeli occupation lifts the blockade.
Deif said in an audio statement broadcast on al-Aqsa TV channel Tuesday evening: "As long as the lives of our Palestinian offspring are being taken away by such Israeli genocides and as long as the Gaza siege is maintained, the Israeli occupation shall neither have a moment's rest nor make its ceasefire bids come true."
"The balance of power has changed today," Deif declared in a message addressed to the Israeli occupation troops. "You are attacking fighters who are ready to die to save their own land and people. Death has never been a source of fear for them as it has always been for you. They will all be standing their ground, hand in hand, against your aggression."
A footage broadcasting a video recording of a landing operation carried out by al-Qassam Brigades near Nahal Oz military base, east of Gaza, featured in Deif's speech. The shot screened the death of a number of Israeli soldiers and a hostage taking attempt that was captured on tape.
Deif added: "The Israeli occupation, the monster of our times and of all times, has slaughtered our innocent children in Occupied Jerusalem, the Occupied West Bank, and the besieged Gaza Strip using the deadliest weapons ever. The Israeli invaders robbed our children and women of their freedom, made them starve to death, and turned their own and only homes into mounds of rubble."
"Yet, they have been misleading their people and the world that they have invaded Gaza to just destroy its resistance tunnels and rocket platforms. Now they have trapped their defeated army in a deadly maze that have been dragging them to death one after the other."
"What your warplanes, tanks, and gunboats have failed to accomplish, will not be accomplished by your crushed ground forces… Things are far more sophisticated than you might perhaps think. You are sending your soldiers to a definite incinerator," he underlined.
"Israeli civilians have been the least of our targeted stratum. We've been moving against soldiers and elite army units at a time when the Israeli occupation has been mass-murdering our innocent children and wiping out entire civilian neighborhoods."
Deif, Nicknamed Abu Khaled by Palestinians and the Ghost by the Israelis, has been hunted by the Israeli occupation authorities for over 20 years and has survived several assassination attempts.
Shortly after the statement was aired, al-Qassam Brigades fired a barrage of rockets on different Israeli targets in response to the Israeli military offensive and genocides on Gaza civilians, which killed 1210 Palestinians so far and left thousands severely wounded.