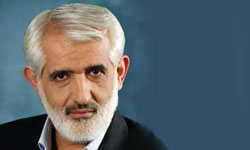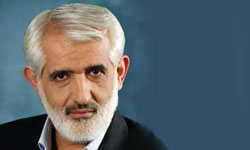 A senior Iranian lawmaker on Tuesday underlined the importance of the International Qods Day as an opportunity for demonstrating Muslims' will and power against the Zionist regime of Israel.
The International Qods Day was started by the late Founder of the Islamic Republic, Imam Khomeini, in 1979 as a way of expressing solidarity with the Palestinians and underscoring importance of Qods to Muslims.
International Qods Day is an annual event opposing Israel's occupation of Baitul-Muqaddas. Anti-Zionist rallies and demonstrations are held on the last Friday of Ramadan in Muslim and Arab countries around the world, and especially in Iran.
"The move by Imam (Khomeini) brought the issue of Qods which had become a marginal issue into the context and mobilized and integrated Muslims' capacities and potentials against the Zionists," member of the parliament's National Security and Foreign Policy Commission Parviz Sarvari told FNA.
Reminding the importance of Iran as the initiator of the move, Sarvari noted, "The stronger the rally is held in Iran, the more active the world will be in this regard. The more unity and solidarity we stage in this ground, the better our example will be for the Islamic countries, and the stronger Muslim solidarity with the Palestinian nation will be."